Situation report as of the morning of March 8th, – General Staff
---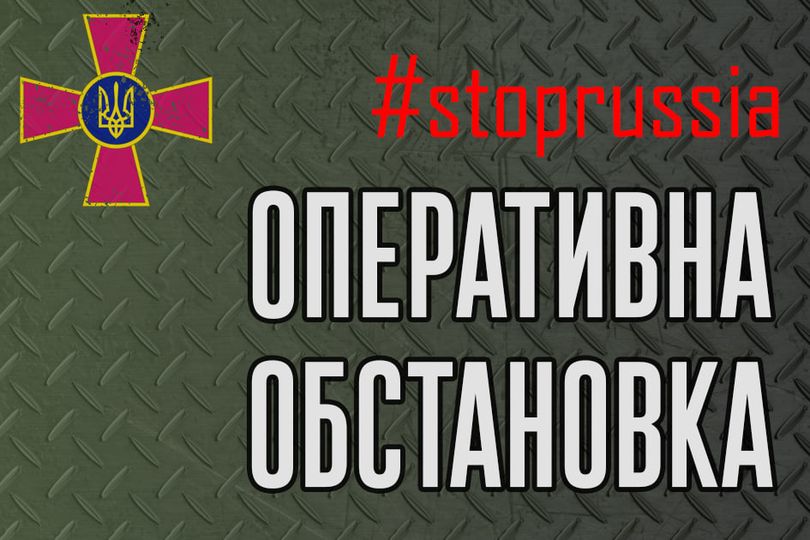 For the thirteenth day, Ukraine continues to fight the aggressor for its integrity and right to exist.
The enemy continues the offensive, but the pace of his troops' advance has slowed considerably.
The grouping of defense forces continues to conduct a defensive operation within the Southern, Eastern and Northern operational zones along certain lines.
The heroic defense of the city of Chernihiv is going on in the Siversk direction.
The Kyiv defense forces continue to defend the capital along the outer defense line and in additionally defined directions.
In the Southern operational zone, there is a defense operation along the state border, the cover of the sea coast is carried out, there are defensive battles in the suburbs of Mykolaiv.
In other directions, a stabilization operation is underway and territorial defense tasks are being carried out in a certain operational zone.
The grouping of the Air Forces of the Armed Forces of Ukraine successfully repels enemy air-missile strikes and means of air attack, provides air defense cover for critical objects of Ukraine and groupings of troops.
The occupiers are demoralized and increasingly resort to looting and violations of the norms of International Humanitarian Law on the conduct of military conflicts.
Thus, in Kharkiv, Sumy, Chernigov, and Kyiv oblasts, in the territories temporarily occupied by the Russian occupiers, facts, robberies, violent actions against local residents, seizure of civilian premises, use of agricultural hangars for parking of military equipment, and establishment of firing positions in densely populated civilian infrastructure areas are widely recorded.
In the territories of the Kherson and Mykolaiv regions, temporarily occupied by the enemy after February 24th, 2022, the invaders use psychological warfare units to influence the local population. According to available information, up to 10 tactical groups of psychological struggle have been created with the tasks of conducting propaganda work with the local population.
The invaders are intimidating the population of the northern part of the temporarily occupied territory of the Autonomous Republic of Crimea with the offensive of the Armed Forces of Ukraine. In addition, the FSB creates operational groups to work with the population, in particular, to identify resistance.
---
You may also like