SMG completed the modernization of 6 Dutch vessels
September, 6th, 2021 - 10:15
---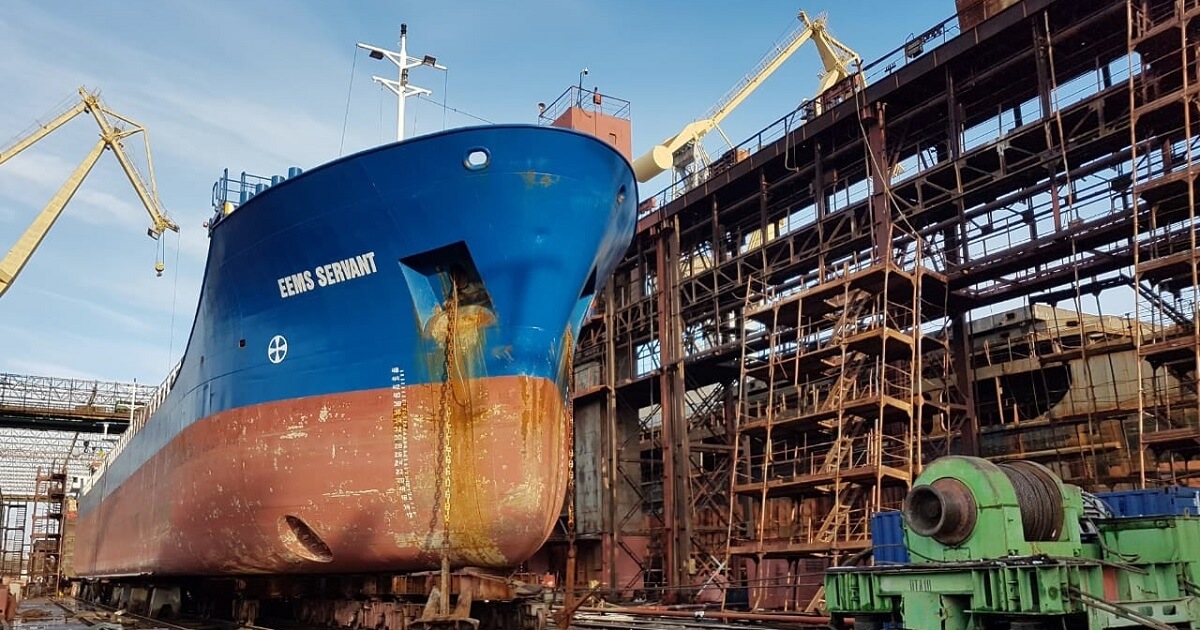 The Kherson shipyard Smart Maritime Group completed the modernization of a series of kosters ordered by the Dutch company EemsWerken B.V.
The total value of the contract is about UAH 100 million (USD 3.7 million). The length of each vessel was increased by 12 meters due to the installation of insert plates and bulkheads of the holds, thanks to which the vessels became two-hold, and the deadweight of each increased, on average, by 20%.
In the process of fulfilling the contract, the shipyard used about 900 tons of steel produced by the Metinvest group for the manufacture of structures.
Also in the course of the work, ballast tanks, outer skins and cargo holds of vessels were painted.
"In the coming days, negotiations will take place, and we expect to sign a new contract for the modernization of several more motor vessels," said Dmitry Krasnikov, CEO of Smart Maritime Group.
In January of this year, Smart Maritime Group (Kherson) began to fulfill a contract for the modernization of 6 kosters ordered by the Dutch company Handelskade Shipsales B.V.
Kosters built in 2010 are intended for coastal transportation of general cargo. The vessels were built according to a standard design: maximum length – 87.27 m, width – 11.42 m, deadweight – 2 620 tons.
Initially, the modernization of all vessels was planned to be completed by July, but the last vessel of the company entered the shipyard only on July 5th.
Also at the end of July, the company announced that it had reached the indicators of the pre-covid period in terms of ship repair volumes. Recall that last year the consolidated revenue of the company's divisions amounted to about UAH 375 million (USD 13.9 million) – 22% less than in 2019. The decrease in revenue figures was associated with the COVID-19 pandemic.
Reference: Smart Maritime Group is a Ukrainian shipbuilding company that unites the shipbuilding assets of the industrial and investment group Smart-Holding: Mykolaiv and Kherson shipyards. The production facilities of SMG allow us to build medium-tonnage full-set vessels and carry out complex ship repair works. The clients of the shipyard are companies from the Netherlands, Norway, Great Britain and other countries of the world.
EemsWerken B.V. is a Dutch shipping company whose fleet operates both in the oceans and in shallow waters with limited draft. The company's vessels carry a variety of cargo, from bulk cargo to wind power equipment.
---
You may also like