Svyataya Olga leaves the Mykolaiv shipyard
---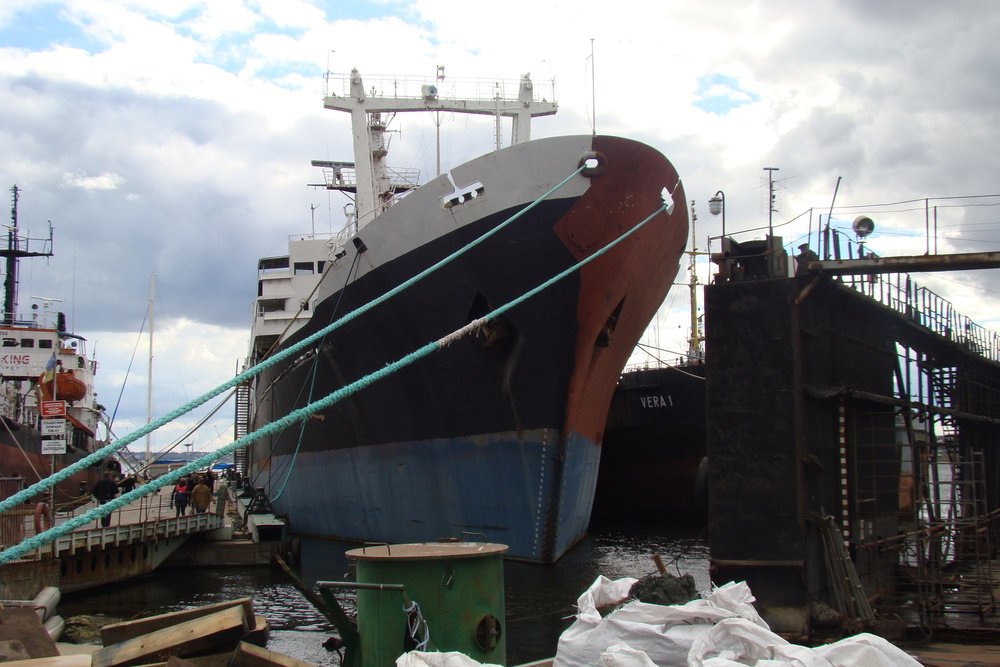 Today, on July 26th, three bridges will be opened in Mykolaiv – the vessel "Svyataya Olga" with a tug will leave the aquatorry of ​​the SE "Mykolaiv Shipbuilding Plant".
Let us remind you that Yugvtormetgroup LLC won the tender in Prozorro system for the purchase of the Svyataya Olga seagoing vessel, which is located in the water area of ​​the Mykolaiv shipyard. The vessel is not suitable for operation, so it was sold as scrap metal for UAH 14 million (USD 520.2 thousand).
Prior to that, Svyataya Olga had been moored for three years in the water area of ​​the Mykolaiv shipyard.
A similar auction was already carried out in April 2021, 5 companies participated in it. Two of them made an offer of UAH 25 million (USD 929 thousand), but the auction was canceled due to inaccuracies in the documentation.
---
You may also like