The former captain of the port of Pivdenny was handed a suspicion in the Delfi case
September, 3rd, 2021 - 12:45
---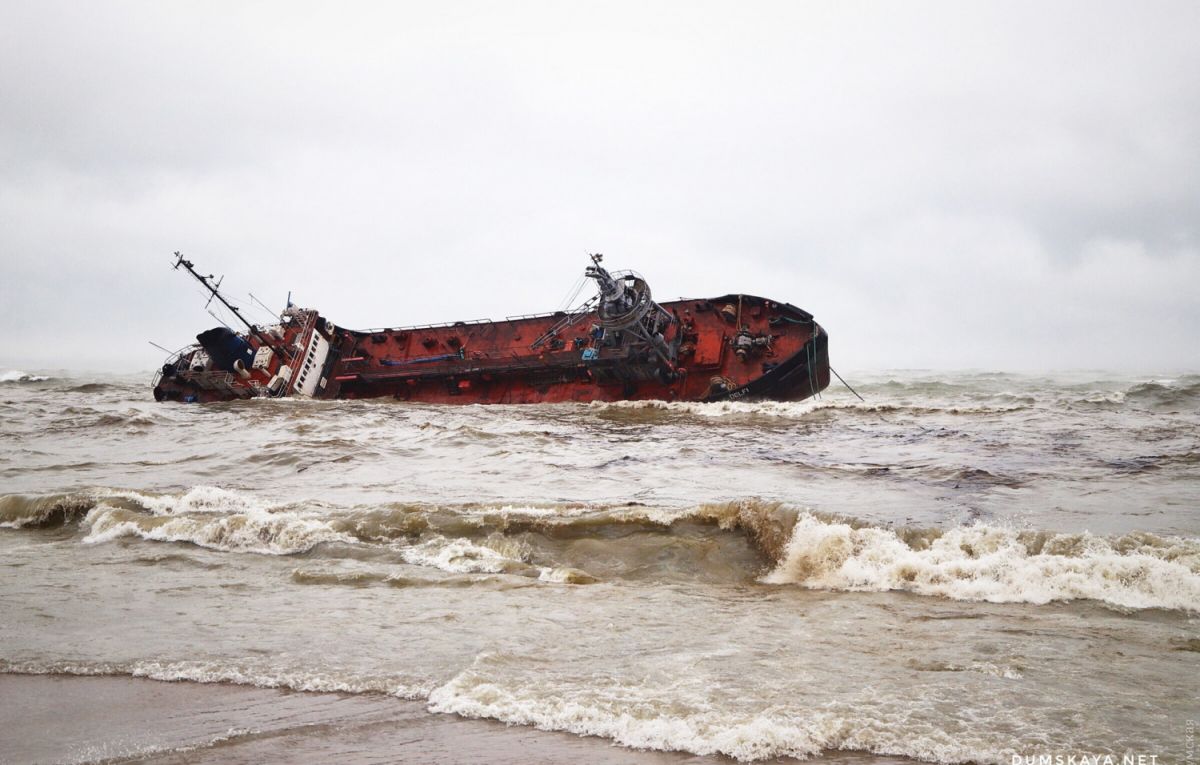 The Prosecutor's Office reported concern of negligence to the former captain of the sea port "Pivdenny".
"The former captain of the port of Pivdenny from 2nd to 22nd of November, 2019, did not implement the necessary and legally prescribed measures and did not properly assess the threat of an emergency in the form of a driftage of an uncontrolled malfunctioning vessel Delfi," said the press service of the Office of the Prosecutor General.
It is reported that the tanker crossed the Ukrainian border without proper documents and with an insufficient number of crew in the captain's area of ​​responsibility.
The former harbor master was informed about the suspicion under Part 2 of Sec. 367 of the Criminal Code of Ukraine (neglect of duty). The captain faces up to 5 years in prison.
As USM reported in June, the public prosecutor's office of the Region of Odesa was investigating the possible fault of Odesa port officials in the Delfi tanker accident.
"We are investigating whether the officials of the Harbour Master's Office of the Odesa Commercial Sea Port performed their duties properly. Delfi was lifted-up mainly at the expense of private funds, but some expenses were also from the USPA (Ukrainian Sea Ports Authority). And, of course, harm to the environment," said then the prosecutor of the Odesa region Sergei Kostenko.
Recall that the Delfi tanker was located off the coast of Dolphin Beach from November 2019 to September 2020. The court considered several cases in relation to this incident, including compensation for damage to the environment.
Earlier, on May 13th, the Economic Court of the Odesa region declared the state's ownership of the bunkering vessel Delfi. The government has filed a lawsuit against the owner of the vessel, Mister Drake PC, because he did not clean the vessel for several months. The court also ruled that the owner company must recompence UAH 2.7 million (USD 99.9 thousand) for the elimination of spills of oil products and substances that pollute the sea.
The environmental damage caused as a result of spillage of oil products from the damaged hull of the bunkering tanker Delfi, which crashed on the Odesa beach Dolphin, was estimated by the State Environmental Inspection at $16.3 thousand.
Recall that the accident of the Delfi tanker occurred on November 20th-22nd, 2019. The vessel was unanchored and ran aground in the water area of ​​the Odesa port. The crew of three seafarers was evacuated, and oil spillages were repeatedly recorded from the tanker's hull.
---
You may also like