The Korean company POSCO plans to build a plant in the Mykolaiv region
November, 17th, 2023 - 13:30
---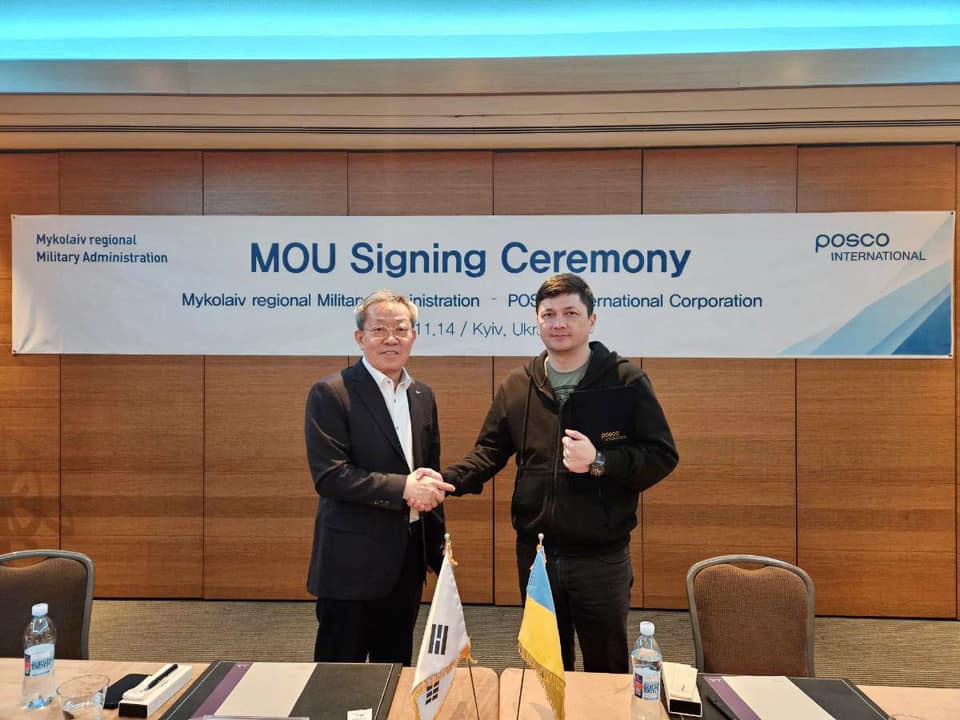 The Mykolaiv Regional State Administration signed a memorandum of cooperation with the South Korean company POSCO, which owns a grain terminal in Mykolaiv.
POSCO intends to build a plant for the production of steel modules in the Mykolaiv region. They will be used for the supply of residential, educational and medical modular systems, the Mykolaiv Regional State Administration reported.
The corresponding Memorandum of Cooperation was signed on November 14 by the head of the Mykolaiv Regional State Administration, Vitaliy Kim, and the general director of POSCO International Corporation, Jong Tak. The parties plan to create a working group that will facilitate the rapid conclusion of the final agreement.
As a reminder, POSCO is an international trade and investment corporation headquartered in Seoul. The main directions of the company's activity: metallurgy, trade, construction, energy, information technologies, chemical industry. POSCO has repeatedly been recognized as the most competitive metallurgical company in the world.
As of 2021, in Ukraine, POSCO owned 75% of the shares of the grain terminal "MKHP", located near the quay of Mykolaiv port. The capacity of simultaneous grain storage reached 142 thousand tons. "MKHP" is capable of handling Handysize, Handymax, Panamax vessels (with additional loading on a barge).
Read also: Interview with Ha Yong Tsoi, director of "Mykolaiv KHP" company Posco International.
---
You may also like