The old scheme of traffic to the ports of Big Odesa will be abolished
December, 21st, 2021 - 12:30
---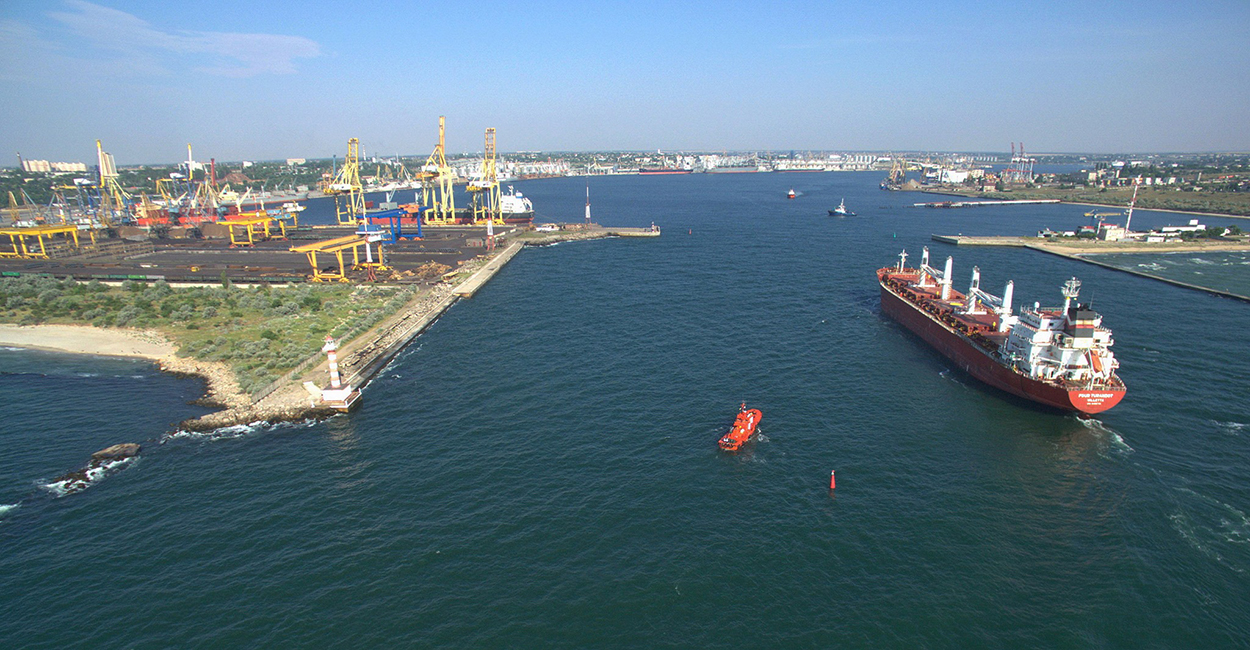 SI "State Hydrography" proposed changes to the traffic distribution system (TDS) in the ports of Big Odesa.
We are talking about approaches to the ports of Chornomorsk, Odesa and Pivdennyi. These proposals will then be submitted to the International Maritime Organization (IMO) for approval.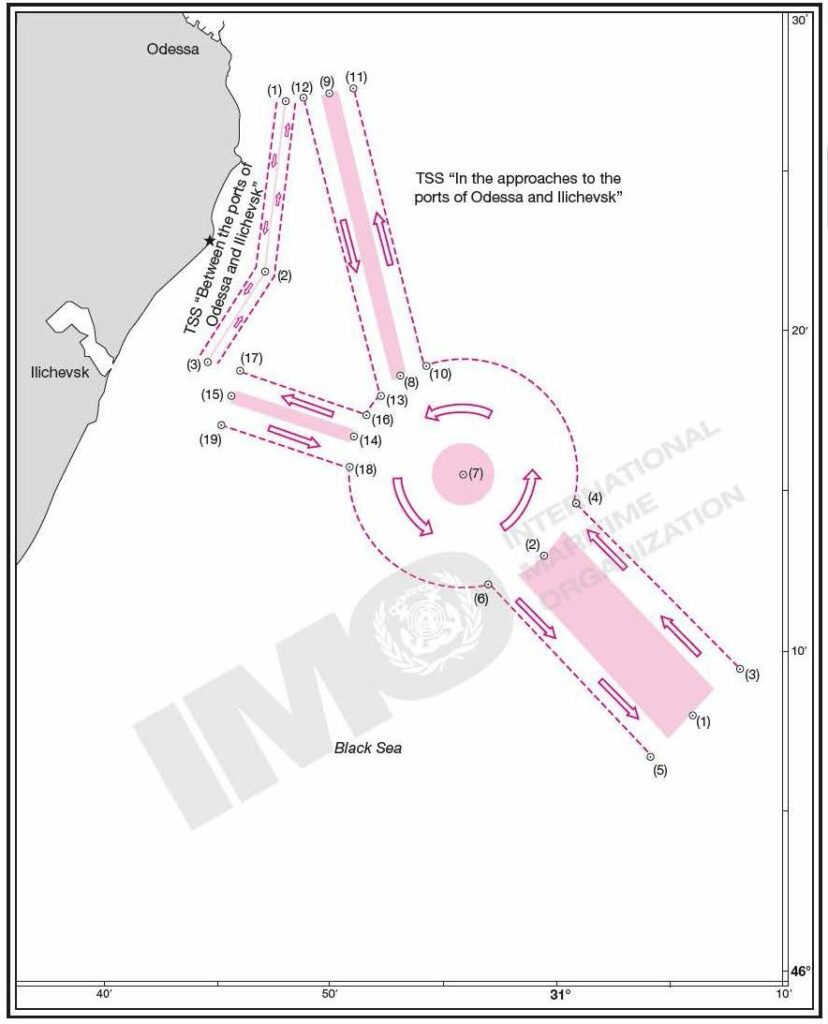 The new traffic scheme will reduce the risk of collision of vessels on the approaches to ports. For example, the approaches to the port of Pivdennyi are an area of ​​increased navigation caution: there the flows of vessels heading from the Odesa port for the ports of the Mykolaiv region.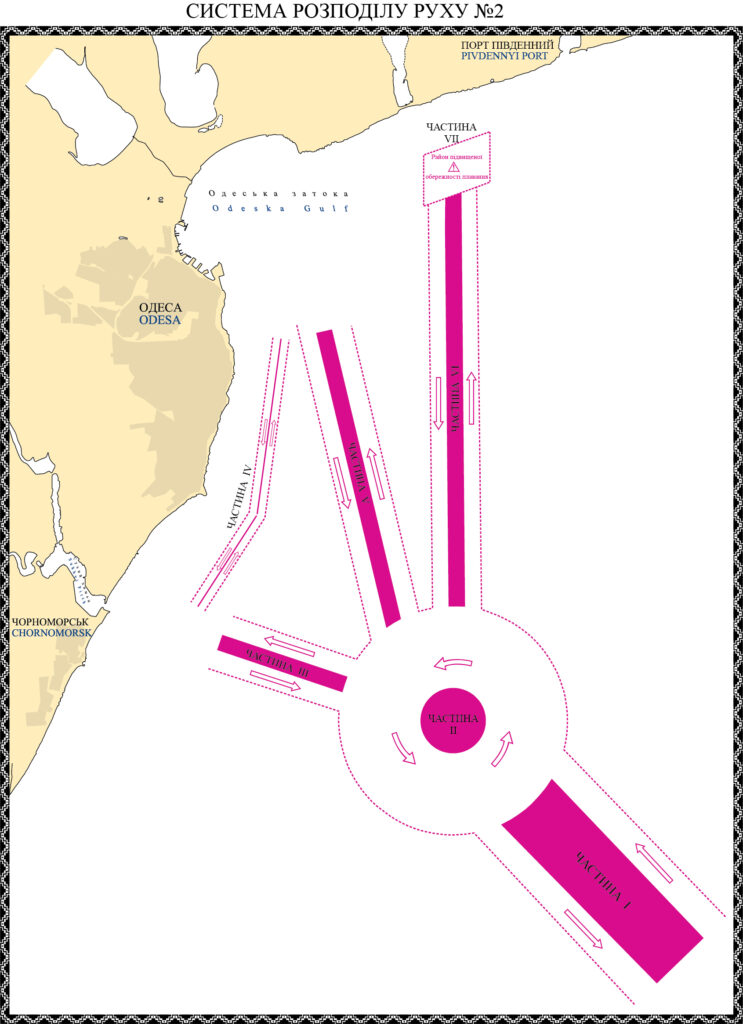 The vessel traffic control service of the Delta-Lotsman branch of the USPA suggested expanding traffic lanes by reducing the area of ​​its distribution. Thus, the width of the traffic distribution zone is reduced from 2 miles to 1.4 miles, the width of the traffic lanes increases from 0.9 miles to 1.2 miles.
Such changes increase the maneuvering space for vessels moving at different speeds (from 10 to 22 knots) towards the ports (from ports) of Chornomorsk, Odesa and Pivdennyi.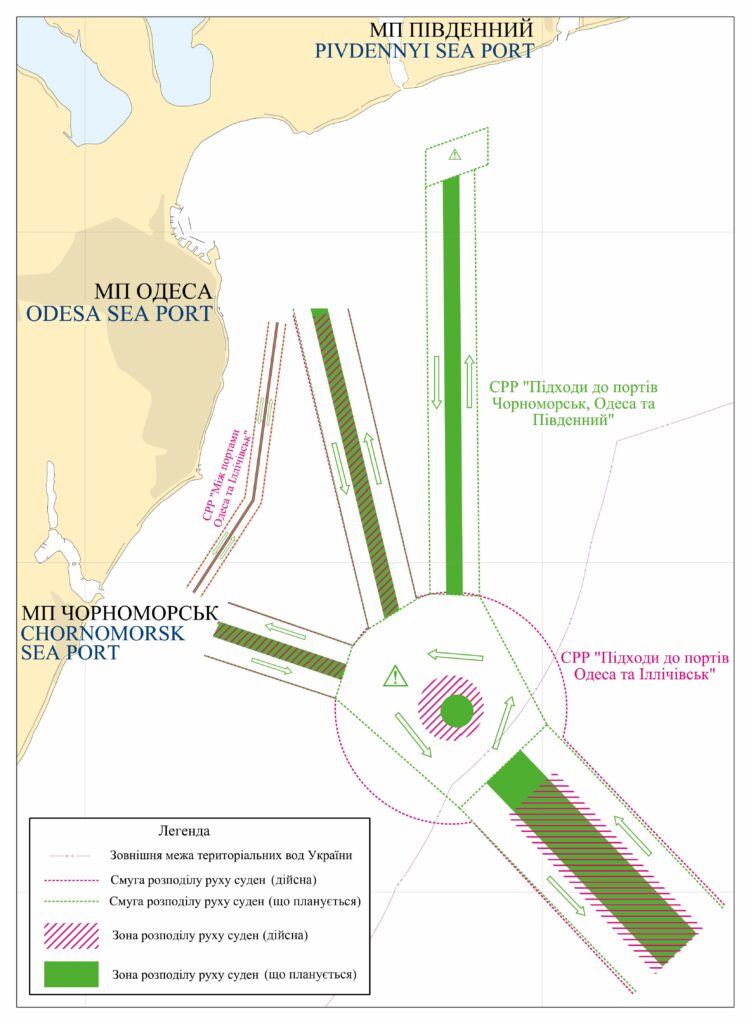 In addition, the State Hydrography updates the information on the name of the TDS, the numbering of its parts, the names of the ports and the coordinate system.
The proposed changes will correct the outdated information on the current routeing system in the region, adopted by the IMO Maritime Safety Committee in 1981. This will simplify navigation by reducing the number of course changes, which in turn will increase the safety of navigation and the level of environmental protection.
A more detailed description and geographic coordinates of the modified TDS can be found on the website of the SI "State Hydrography".
---
You may also like