The port of Odesa handled 22 million tons of cargo in a year
January, 13th, 2022 - 10:00
---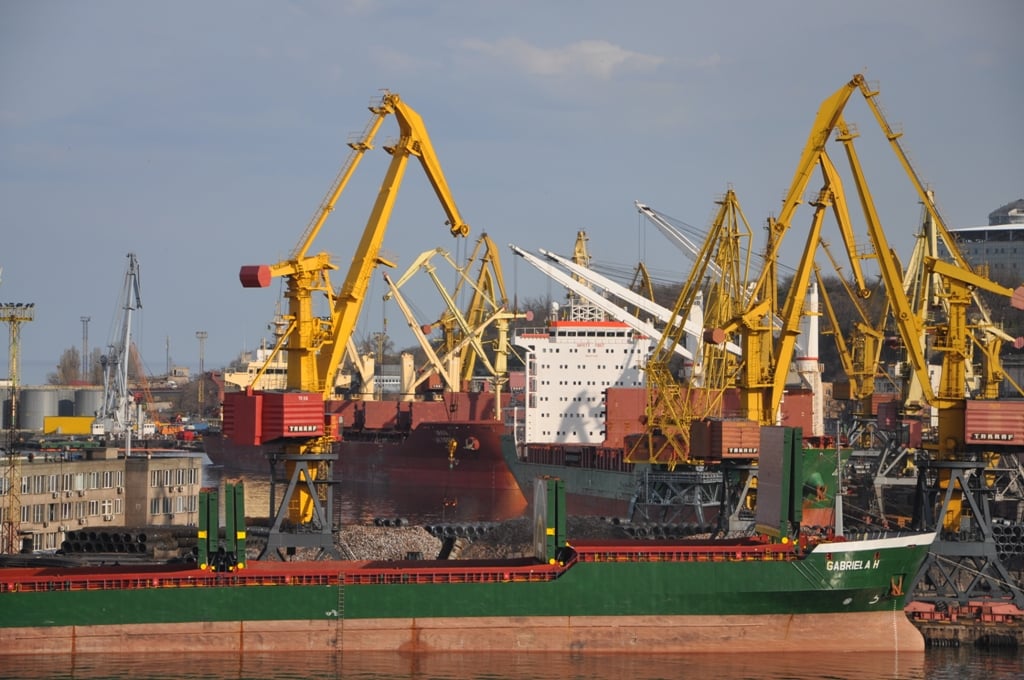 The cargo turnover of the Odesa port in 2021 amounted to 22.56 million tons, which is 96.6% of the same indicator in 2020.
"Operators of the port's berths made a breakthrough in handling liquid bulk, retained their positions in terms of container cargoes and almost leveled the situation with the volumes of grain and ferrous metals – two massive port cargo flows that dropped the most due to the pandemic and other external factors in 2020 and early 2021," said the press-service of the port.
The dynamics of the transshipment volumes of dry cargo vessels by the main items in the range is as follows:
grain in bulk – 6 832.0 thousand tons (- 6.8% to the indicator of 2020);
containers – 671,532 TEU (+ 3%);
ferrous metals – 4,930.2 thousand tons (-16.9%);
other bulk (refractory clay, red clay, feldspar) – 473.1 thousand tons (+ 44.6%).
"Last year for the port passed under the sign of overcoming the pandemic crisis. In the first half of the year, we had a 13.6% lag from the indicators of 2020. In the second half of the year, our partners, stevedoring companies, have reduced the gap by more than three times," said Maksym Lapai, Head of the Odesa branch of the State Enterprise "USPA".
According to him, the grain harvest in Ukraine had a positive effect on cargo turnover.
"Operators of port silos, carriers, the entire transport and logistics structure of the port turned out to be ready for a sharp increase in the volume of grain, starting in August," Lapai said.
At the moment, the transshipment of cargoes in the port of Odesa is carried out at sixteen terminals: 1 – oil, 1 – port refrigerator, 2 – container terminals, 2 – for transshipment of edible oils, the remaining 10 – grain, steel products, general, container-artificial and other cargo.
---
You may also like