The ex-Deputy Director of the Odesa CSP will be tried for the "Red warehouses"
January, 13th, 2022 - 11:20
---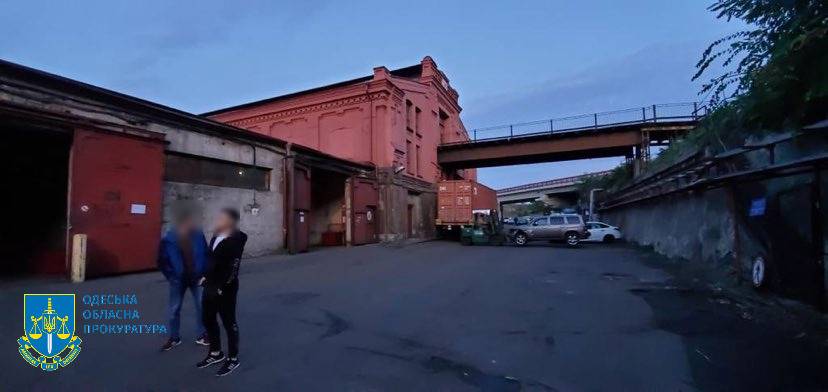 The former Deputy Director of the SE "Odesa Commercial Sea Port" is accused of negligence and causing damage to the state budget in the amount of more than UAH 2 million (USD 71.6 thousand).
Investigators of the National Police sent the charges to court. According to them, the official has leased out warehouse premises (Red Warehouses) for cargo arriving through the port to a certain company. In this case, the accused released the tenant from payment for the services received.
This led to the fact that the state budget did not receive funds in the amount of more than UAH 2.3 million (USD 82.4 thousand), and the budget of the OCSP – more than UAH 900 thousand (USD 32.2 thousand).
We are talking about Igor Sirenko, who held the position of the first Deputy Director of OCSP since December 2018. Because of his actions, the private company used the warehouse for free from April to December 2019.
The official was announced suspicion under part 2 of article 367 of the Criminal Code of Ukraine (official negligence, which led to grave consequences). The accused faces imprisonment for a term of 2 to 5 years, with the deprivation of the right to hold certain positions or engage in certain activities for 3 years.
At the end of November 2021, the warehouses of the Odesa port "Red Warehouses" were leased again, but this time for money (UAH 1.3 million) (USD 46.5 thousand).
Four different companies took part in the auction, and the price increased almost 10 times: from UAH 138 thousand (USD 4.9 thousand) to UAH 1.3 million (USD 46.5 thousand). The winner was the private enterprise "Adara Plus". Besides it, Laman Shipping LLC, Container-Expert LLC and SpetsTechYug LLC also participated in the auction.
---
You may also like