The river terminal in Zaporizhzhia is being sold
September, 7th, 2021 - 11:50
---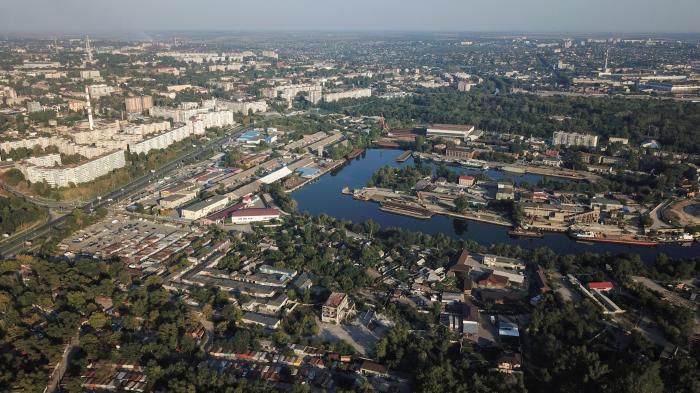 A river terminal on the lower bays of the Dnipro River is being sold in Zaporizhzhia.
The cost of the object is $2 million. The port area is 2 hectares. Berth – 200 m, depth – 5 m, approach channel – 4.65 m, Food & Agri reports.
The terminal is located on the territory of the 2nd cargo area of ​​the Zaporizhzhia river port. An mounting pad is also located in the Krivoy Bay area, from where the floating crane Zakhariy (LK-800) transported the sections to the construction site of the cable-stayed bridge in Zaporizhzhia.
The Zaporizhzhia river port specializes in handling cargoes of ore, coal, steel products and construction materials. The volume of cargo handling in the port is about 6 million tons per year. The port accepts sea-river vessels up to 180 m in length and up to 4 m draft.
The second cargo area of ​​the port specializes in the transshipment of scrap metal, bulk cargo, river sand, as well as packaged cargo of open and covered storage. The cargo area has two berthing lines with a total length of 311.5 m.
According to USM data, since the beginning of the year, the Zaporizhzhia river port has exported 279 thousand tons of cargo. Of these, 76% are steel products. Also, during this period, the port accepted 78.4 thousand tons of cargo, most of which were bauxite (19.5 thousand tons) and diesel fuel (15.7 thousand tons).
---
You may also like