The construction of an overpass on the new road to the Odesa port has begun
September, 7th, 2021 - 09:30
---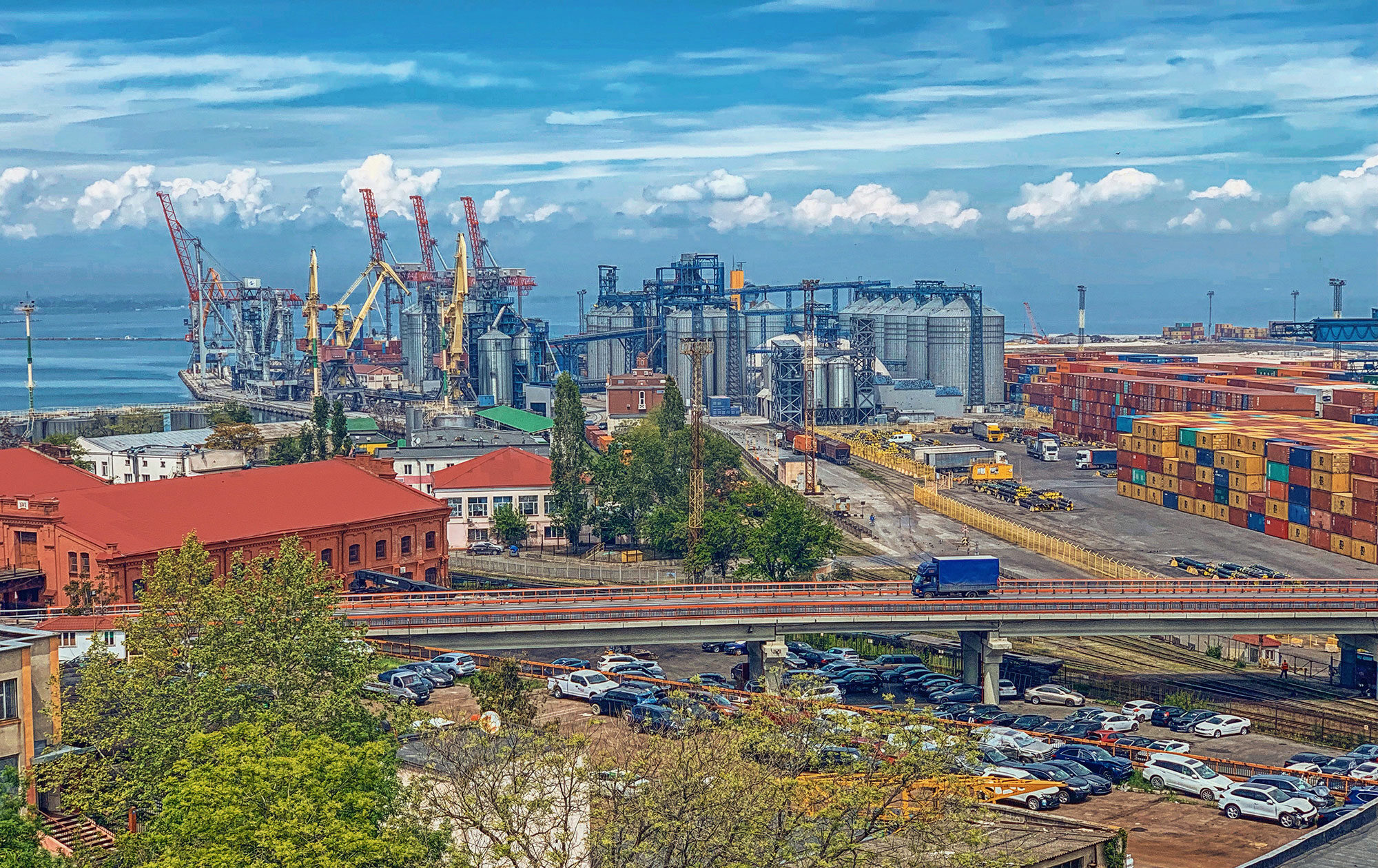 During the construction of the highway to the port of Odesa, preparations for the construction of an overpass have begun. The construction of the road began in March 2021; it is planned to complete it at the end of 2022.
The overpass will be located bypassing the territory of a private company, through which the port is currently being entered.
"The creation of a new cement-concrete road, which will provide free access to the seaport, is progressing at a steady pace. We carry out preparatory work for the construction of an overpass as part of the road. It is connected to the existing Ukrainian Sea Poets Authority flyover. This particular engineering structure will make it possible to bypass the territory of a private company," said the press service of Ukravtodor.
The contractor is currently constructing the foundation of the road. Ukravtodor noted that the future road runs along its entire length in difficult hydrogeological conditions, and therefore needs to replace the soils of the subgrade to a depth of two meters. Earlier, the builders laid a geomesh to strengthen the future road.
As part of the road construction project, it is planned to create TIR sites for the storage of heavy vehicles for 300 cars, two weigh-in-motion (WiM) systems and a checkpoint. The road itself will be expanded from four to six lanes.
Let us note that earlier, USM spoke with the Head of the Road Service in the Odesa region, Dmitry Rybalka, and learned the details of the construction and repair of roads to Odesa ports.
---
You may also like