The Russians are withdrawing their ships from the occupied Crimea
October, 11th, 2023 - 13:00
---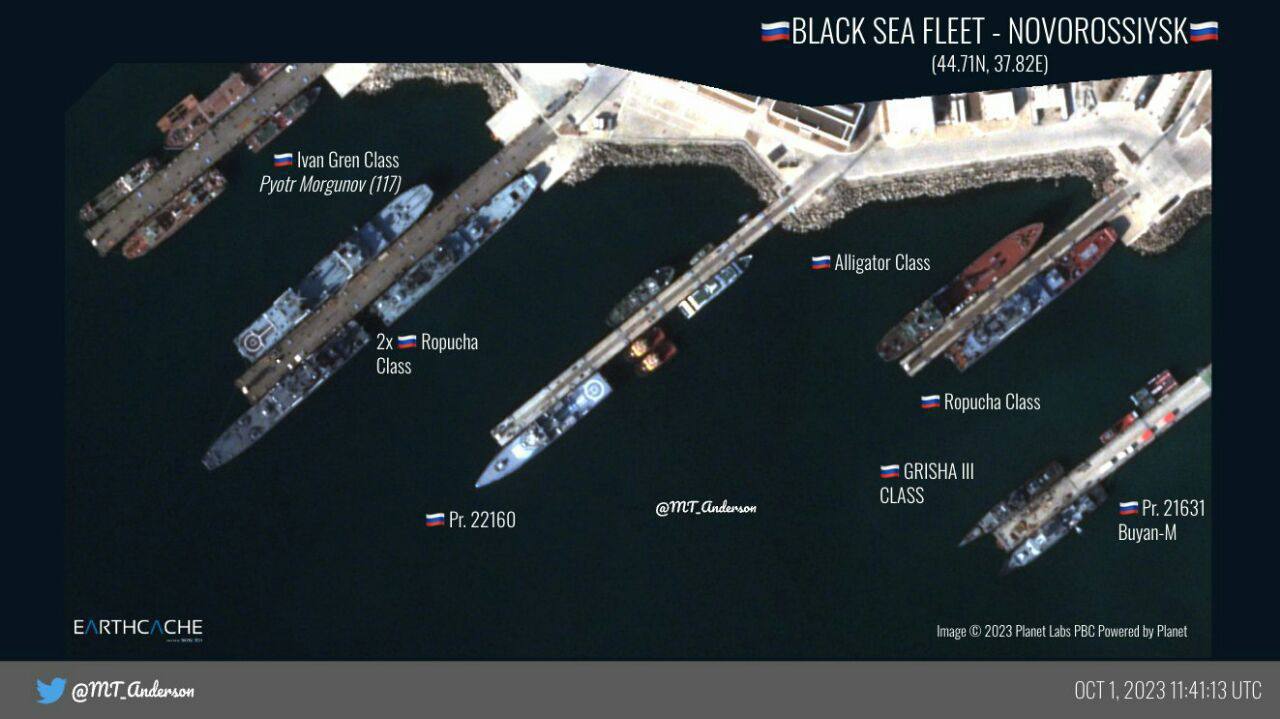 Among the military fleet of the Black Sea Fleet of the Russian Federation, only two minesweepers remained in the port of Feodosia.
According to satellite images from October 9, the occupiers are holding only 2 minesweepers of the "Alexandrite" project in the Feodosia seaport. This was reported by OSINT researcher MT Anderson on the X social network.
We will remind, in the pictures from October 3, there were at least 6 Russian ships in the port of Feodosia:
1 small landing craft of the project 21631 "Buyan-M";
1 Landing ship project 775;
1 border patrol ship of the "Tarantul" class;
1 "Vasily Bykov" type patrol ship;
2 basic minesweepers of project 12700 "Alexandrite".
USM previously wrote that Russian ships had  left Sevastopol. The invaders relocated most of the fleet to Novorossiysk.
---
You may also like