The second entrance to the territory of the ferry complex was opened in the port of Chornomorsk
November, 10th, 2021 - 18:00
---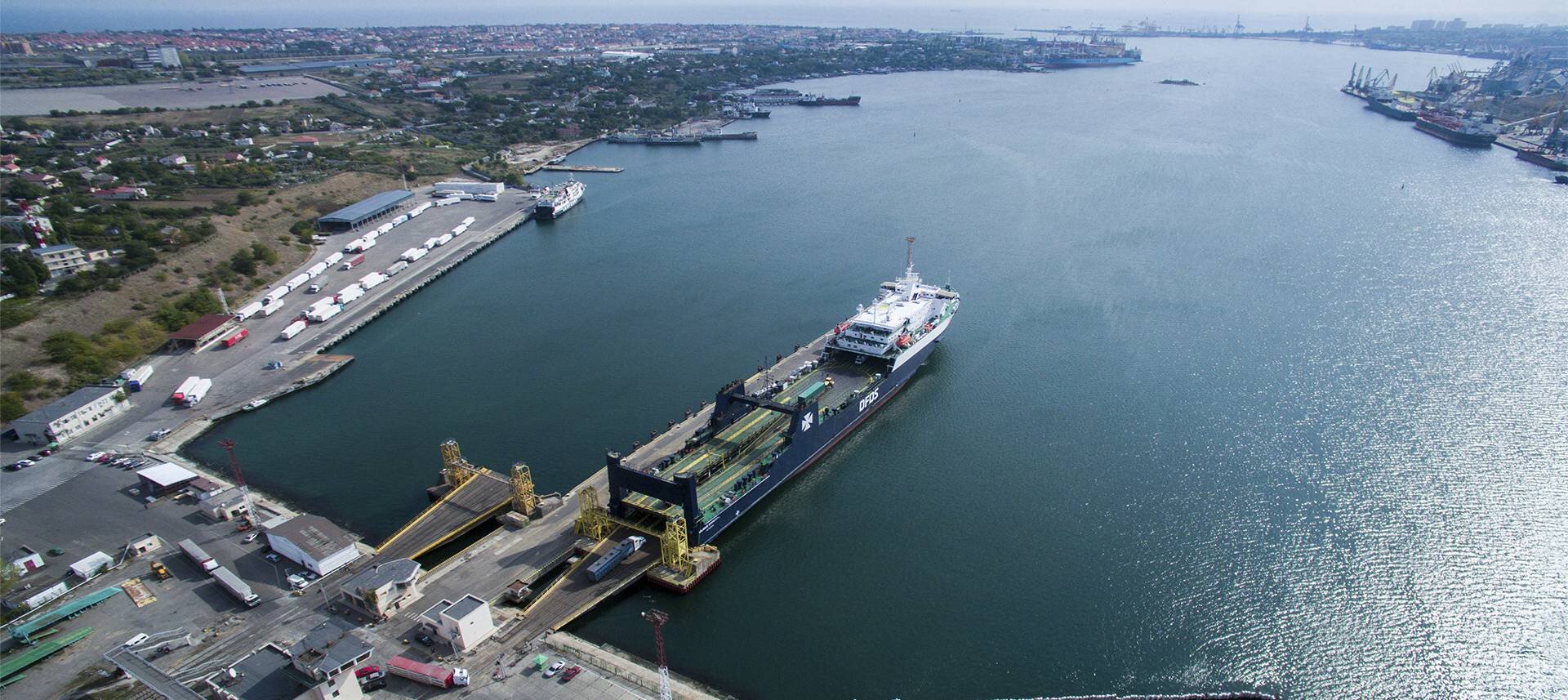 The seaport of Chornomorsk opened an additional road for the movement of trucks from the Chornomorsk-Odesa route (M-27).
Thus, it was possible to divide the flow of heavy transport into entry and exit from the port.
Traffic on this section was closed back in March due to the suspension of work on the construction of a bridge over the Sukhoi Estuary and the dismantling of a part of the track.
"This negatively affected the activities of the specialized ferry complex of the State Enterprise CSP "Chornomorsk" as a whole, due to a decrease in the daily throughput of the complex, an increase in the processing time of vessels, and a failure to fulfill the schedule of ferry vessels," the press service of the state stevedore said.
Now the capacity of the only passage of the ferry complex has almost reached the limit, because the number of trucks going through it is increasing. Thus, about 8.5 thousand TIR trucks weighing up to 30 tons pass through the checkpoint every month.
Now the load will be halved, and the additional road will speed up the passage of freight transport to and from the complex.
Olexandr Popov, Acting Director of the State Enterprise CSP "Chornomorsk", noted that the opening of the additional road solved the problem of saturated traffic not only through the second checkpoint of the ferry complex, but also on the section of the Chornomorsk-Odesa highway.
---
You may also like