They learned to extinguish fire at the oil terminal in the port of Pivdennyi (VIDEO)
October, 1st, 2021 - 12:50
---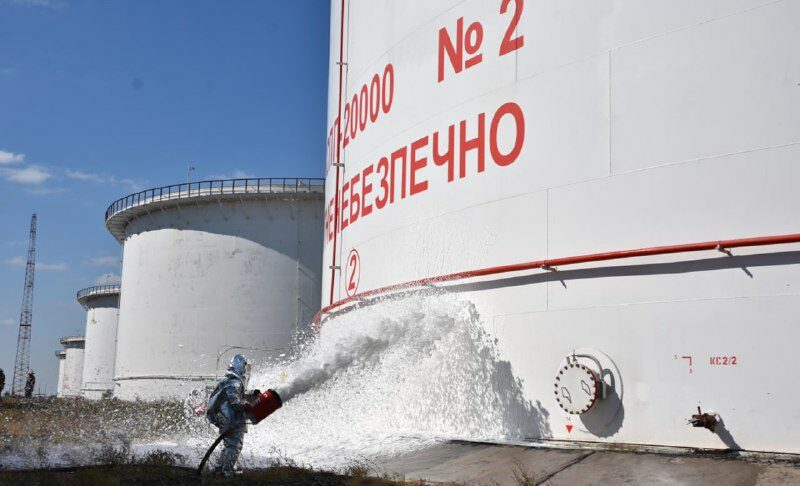 Employees of the State Emergencies Service conducted special tactical exercises on the territory of the oil terminal in the port of Pivdennyi.
According to the exercise script, an explosion of fuel vapors occurred during the repair work, the tank with oil partially collapsed, and its contents were engulfed in fire.
"The operator of the tank farm was informed about the incident by the shift supervisor, the senior dispatcher of the dispatching control service, who called the fire brigade of the Pivdennyi CSP and reported the incident to the 101 Service," the State Emergency Service's press service told the script.
Fire and rescue units arrived promptly and extinguished the fire.
During the exercise, the rescuers, together with the employees of the enterprise, worked out the procedure for actions and interaction in case of an emergency, conducted a short briefing with the personnel on fire safety and the use of primary fire extinguishing equipment.
---
You may also like