Timely information for the morning of March 6th, – General Staff
---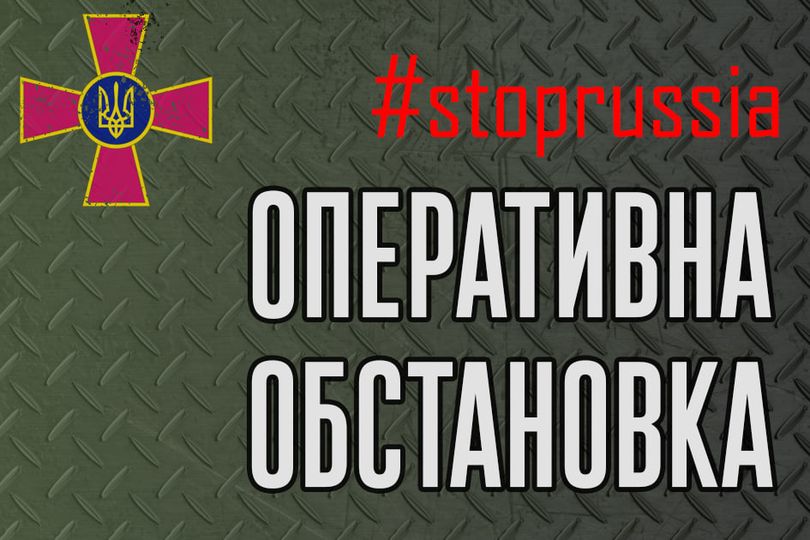 The eleventh day of the heroic opposition of the Ukrainian people to the Russian military invasion began.
The Armed Forces and units of the Security and Defense Forces of Ukraine are fighting to contain the borders. The enemy suffers losses, makes constant attempts to evade direct fire contact with our troops.
The grouping of defense forces conducts a defensive operation within the Southern, Eastern and Northern operational zones. The grouping of the joint forces will conduct a defense operation in the eastern part of the Donetsk operational area. The main efforts are focused on the defense of the city of Mariupol and inflicting fire damage on enemy forces.
Other groups are conducting a defensive operation in the Slobozhansky and Tavriсhesk directions.
In particular, units of the Ukrainian Air Assault Forces stopped enemy columns that were trying to move towards the Dnipropetrovsk region from Balakleya. An operation is underway to defend Chernihiv.
In the Volyn direction, the entire defense zone is being prepared in the operational zone along the state border of Ukraine.
In the Prymorsky direction, the defense of the bases of seaports on the Black Sea is being carried out. So, in the Mykolaiv region, Ukrainians captured a significant amount of armored and automotive vehicles of the enemy.
In other directions, the Ukrainian Armed Forces are conducting a stabilization operation and performing territorial defense tasks in order to prevent the enemy and his sabotage-reconnaissance group from advancing.
The Air Force of the Armed Forces of Ukraine has focused its efforts on repulsing enemy air and missile strikes, providing air defense cover for important (critical) facilities in Ukraine and groupings of troops.
In general, now the loss of aviation equipment of the Russian Federation is 88 aircraft and helicopters. Some enemy pilots who ejected and survived were found by Ukrainian soldiers. The prisoners have received medical attention and are already testifying about the Putin regime's crimes against humanity.
The enemy is trying not to lose his offensive potential, but in the current situation he is suffering heavy losses in weapons, equipment and personnel. The enemy is demoralized. The military, who arrive to replenish the units, are in an extremely low moral and psychological state, since many have begun to realize the real state of affairs.
---
You may also like