Timely information for the morning of March 5, – General Staff
---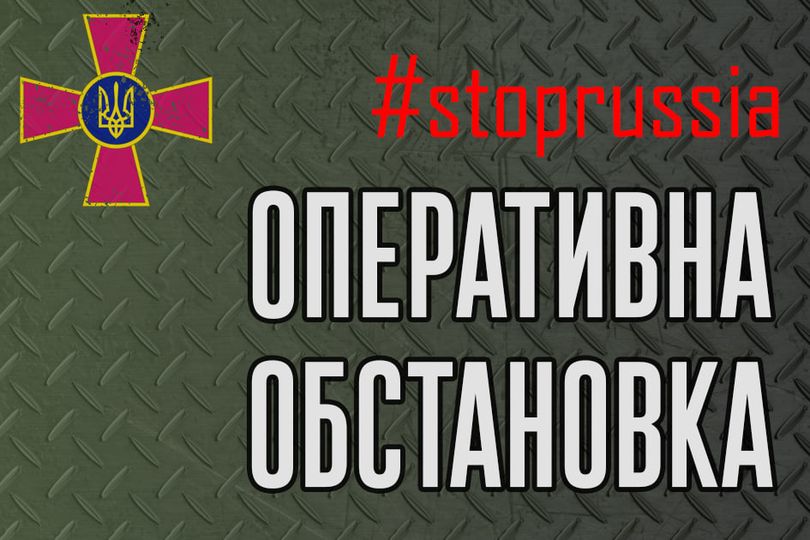 It is already the tenth day of Ukraine's resistance to the Russian occupiers.
Given the slowdown in the offensive and the resistance of the Ukrainians, Russia is changing tactics.
Today, the Ukrainian sky is the most vulnerable. The aggressor comprehensively and actively uses its air and missile potential. All types of aircraft are bombing cities, towns and civilian infrastructure, including critical and dangerous ones like nuclear and hydroelectric power plants.
The Ministry of Defense is working on the introduction of a regime of silence and the opening of humanitarian corridors to take out civilians.
With regard to the current situation in the directions. The armed forces control the situation, hold lines and go on the counteroffensive, pushing the enemy back.
The main efforts of the kafirs were concentrated on the encirclement of Kyiv and the weakening of resistance in the settlements blockaded by it. The defenders of Kyiv continue to repulse the enemy's offensive, defeating his offensive groupings.
In the Volyn direction, the position of our troops has not changed significantly.
In the Siversk direction, Chernihiv carries out a heroic defense. Ukrainian troops hold positions on the occupied lines.
In the area of ​​​​the settlement of Mykhailo-Kotsiubynske, Chernihiv region, a column of up to 200 vehicles and manpower is standing in front of a water obstacle. The bridge across the river is destroyed.
In the Slobozhansky direction, the Ukrainian military continue to conduct defensive battles, successfully carry out fire destruction of the enemy. The joint forces are conducting a defensive operation, as before, with the forces of two operational-tactical groupings.
In the Prymorsky direction, our defenders cover the sea coast and perform tasks to prevent the cordon of the city of Mykolaiv.
The Air Forces of the Armed Forces of Ukraine repel enemy air strikes. They continue to conduct systematic hostilities, thanks to which the Russian invaders have already lost 39 aircraft and 40 helicopters.
Enemy personnel losses are increasing. It is superfluous to talk about the enemy's motivation. There was none and there is none. The morale and combat state of the occupying troops is below zero.
The military resources of the enemy in Ukraine are running out, and then there will be a logistical collapse.
Realizing this, the tendency to surrender the enemy is growing, and not single soldiers, but entire platoons.
---
You may also like