US Coast Guard cutter USCGC Hamilton entered Odessa
---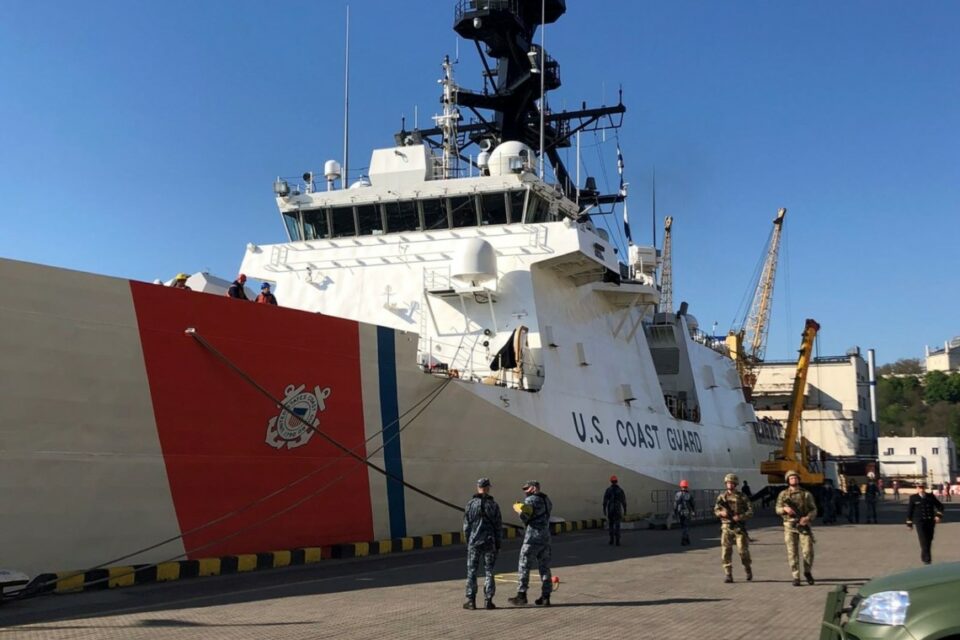 On Monday, May 10, the US Coast Guard cutter USCGC Hamilton has entered the port of Odessa.
According to Dumskaya, in the morning the ship was moored at the berth No.15 of the Passenger Terminal of Odessa Sea Port.
USCGC Hamilton entered the Black Sea in the evening of April 27th. Next day, the ship has conducted exercises with the Turkish frigate Yavuz. From 4 to 6 of May, the frigate conducted exercises with Georgian "Island" type boats, after which she entered the port of Batumi.
In the morning of May 8, the BG50 Marine Guard Corvette Grigory Kuropyatnikov has left NAVY base to meet USCGC Hamilton. The maneuvers were carried out more than 100 miles from Odessa during a 4-point storm. It is highlighted that the ships of the Russian NAVY tried to interfere with the exercises.
Next day, the Ukrainian patrol boat "Starobelsk" has joined the ships for the PASSEX naval exercises.
Reference: USCGC Hamilton is the fourth Legend type boat of the US Coast Guard. Designed to ensure national security, protect territorial waters, protect fisheries and the environment, conduct search and rescue operations and provide assistance to victims. This is the fifth ship named after Alexander Hamilton, the first US Treasury Secretary. The vessel is 127 meters long, 16 meters wide, and has a draft of 6.9 meters. Crew – 111 sailors, including 15 officers.
---
You may also like