USPA is preparing a new financial plan for the next year
November, 18th, 2021 - 10:30
---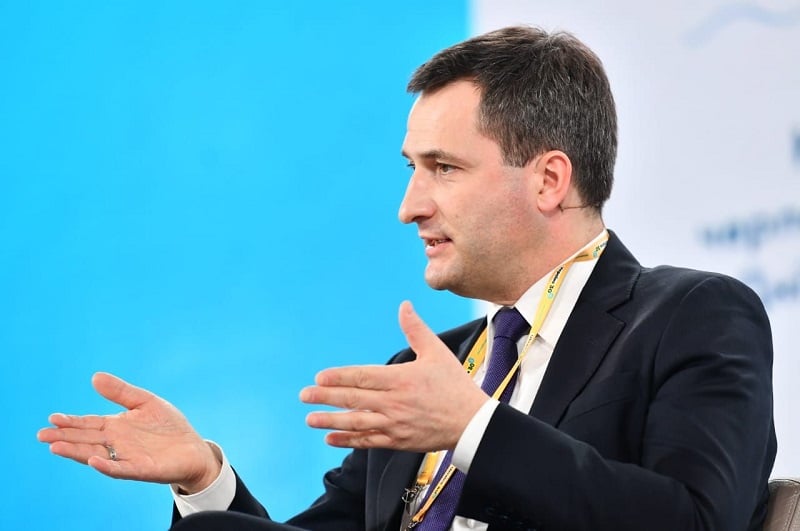 SE "USPA" is preparing a new version of the financial plan for 2022, which will include projects for the development of the water areas of all ports.
This was stated by the Head of the USPA Olexandr Golodnitsky during a speech at the International Forum of Infrastructure and Transport MINTRANS.
Accding to Golodnitsky, the USPA is now completing the updating of development plans for each port and is introducing projects for the waters and territories of all ports into the draft financial plan for 2022. Including modernization and construction projects.
"We are committed to the global modernization and renewal of the strategic infrastructure, simultaneously, comprehensively, logically, working out and synchronizing roadmaps with port operators and terminals," said the Head of the USPA.
To cover the deficit of funds for modernization are collected through external investment and borrowing in the domestic and foreign financial markets.
New plans for the development of all ports will be submitted to the MIU by the end of this year. At the moment, the plans approved in 2014-2018 are in effect.
One of the possible options for raising funds for the implementation of USPA projects may be a model of compensation for investments.
"Negotiations are underway with the stakeholders regarding the possibility on their part of financing a separate point project with their own funds on the basis of the return of the invested funds to the investor at the expense of port and other duties that will be collected through the implementation of the project," Golodnitsky said.
As USM wrote earlier, the lack of a functioning mechanism for the return of private investment in port infrastructure has led to the fact that private companies are not interested in investing in the repair of berths or dredging.
The state of the gas-transport system, which are on the balance sheet of the USPA, is deteriorating from year to year, the lack of dredging prevents an increase in cargo turnover and does not allow development, including for private stevedores.
As USM reported earlier, the Cabinet of Ministers of Ukraine approved the reorganization of the State Enterprise "Ukrainian Sea Ports Authority" into a joint-stock company.
---
You may also like