The construction of a grain terminal is being completed on the Dnipro
November, 18th, 2021 - 11:00
---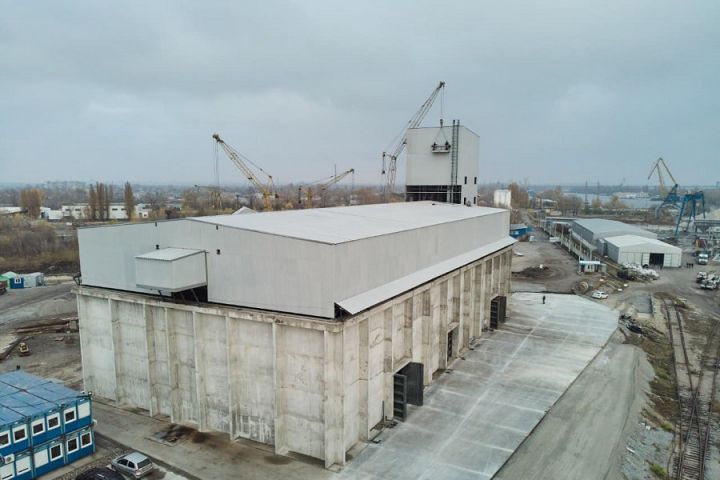 The construction of a grain terminal is being completed in the river port Aquarelle on the Dnipro.
The new complex for transshipment of grain cargo will have a one-time storage capacity of 17 thousand tons. Vadym Yermolaiev announced this on his Facebook page; his Alef corporation became an investor in this project.
It is noted that the facility will allow storing grain and loading it to vessels with a capacity of up to 375 tons/hour.
"Now all participants in the grain market, both large traders and small private companies, will be able to get a highly efficient logistics service here. The terminal will be able not only to provide a service for loading grain, but also for accumulation, as well as for working up to export quality parameters", Yermolaiev noted.
Also in the river port, the berth was modernized to a length of 180 meters with a guaranteed depth of 4 meters.
The port complex of Aquarelle LLC, commissioned in 2010, is located in the city of Dnipro. The port is equipped with a certified berth and can accommodate "river-sea" vessels. The port is also connected by railway with the station Nizhnedneprovsk-Pristan.
The port handles general, oversized, bulk cargo and containers.
---
You may also like