Vessel with migrants on it had been found in UK
November, 20th, 2020 - 16:00
---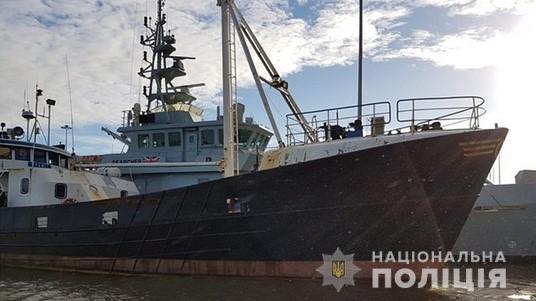 A vessel carrying illegal migrants was found off the coast of Great Britain. Among the crew members were citizens of Ukraine. Now employees of the National Police of Ukraine are checking the fact of the possible attitude of Ukrainians to criminal activity.
According to Sergei Panteleev, Head of the Department of Counteracting Trafficking in Human Beings and Illegal Migration, on November 18th, a fishing vessel was detained off the coast of East England with 69 illegal migrants from Southeast Europe. Three crew members, two of whom are Ukrainian citizens, were arrested on suspicion of facilitating illegal migration.

The vessel was found by British coastguards in cooperation with the UK's National Crime Agency (NCA).
Panteleev also said that, according to the Ukrainian Foreign Ministry, more than 200 Ukrainians are serving their sentences in prisons in Italy and Greece. Prisoners can be roughly divided into accomplices of smugglers who deliberately committed the crime, and victims of recruiters. Therefore, the National Police initiated the creation of a common task force under the auspices of Europol, which, in addition to Ukraine, includes Italy, Greece, Turkey, Slovakia and Georgia. Preparations for the creation of an international multilateral investigation team continue.
---
You may also like