Video of the day: the lower part of the cable bridge is being installed in Zaporizhzhia
October, 20th, 2021 - 09:45
---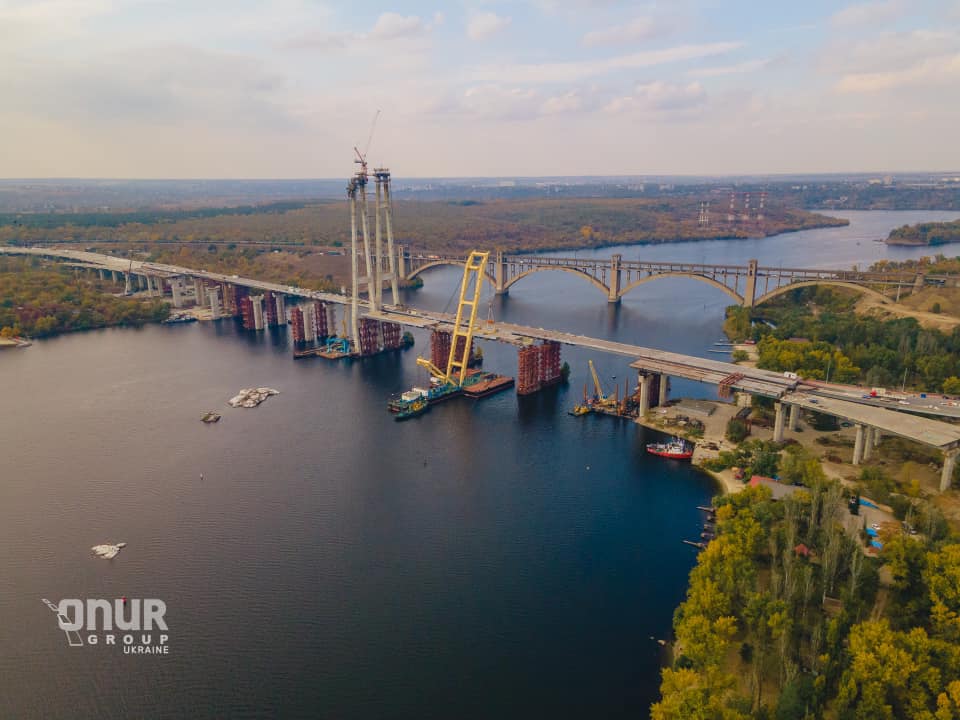 In Zaporizhzhia, the floating crane Zakhariy continues the construction of a cable bridge across the Dnipro.
The installation of the lower part of the cable bridge has begun in Zaporizhzhia. Two sections were installed in two days. This was reported by the contractor Onur Group.
The company notes that the installation of sections is carried out at a construction site in the area of ​​the Kryva Bay, which is located 7 kilometers from the bridge itself. The installed sections are delivered by the floating crane Zakhariy across the Dnipro for subsequent installation.
As USM previously reported, on May 6th, during the work, the floating crane Zakhariy (LK-800) stumbled upon an underwater rock, as a result of which the bottom of the vessel was damaged. The floating crane was sent to the Kherson shipyard for repairs. For this reason, the construction of the bridge was suspended, Zakhariy resumed work on the construction of the cable bridge only in June.
---
You may also like