Zelenskyy named Island-class patrol boat
November, 16th, 2021 - 14:05
---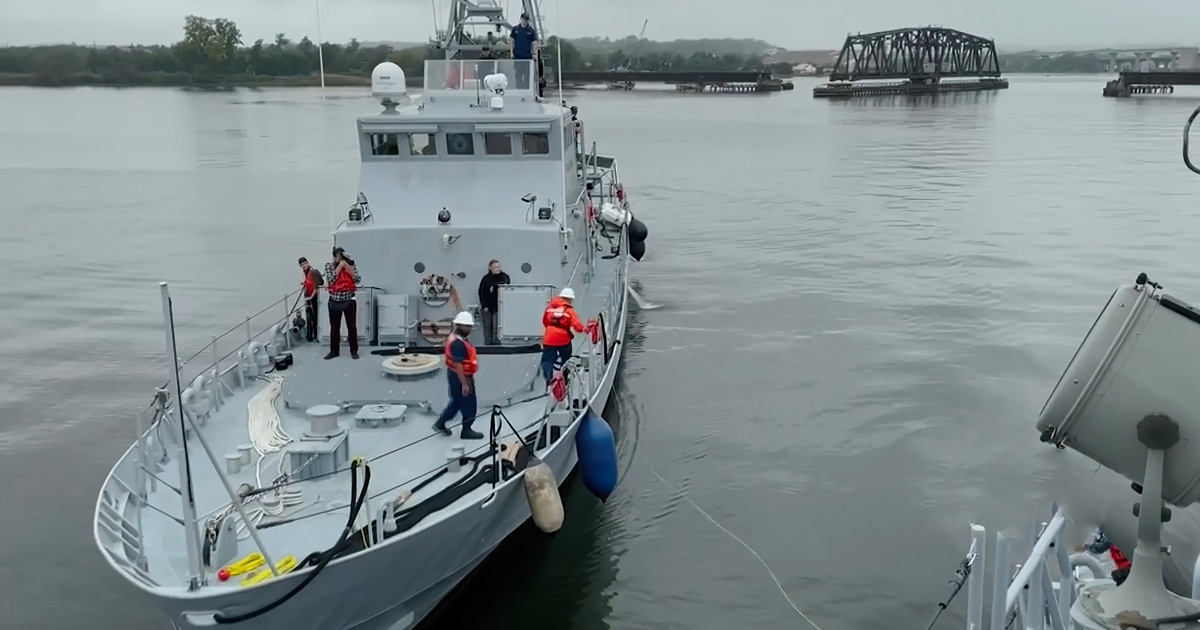 President of Ukraine Volodymyr Zelenskyy named the fifth Island-class patrol boat after Hero of Ukraine Vyacheslav Kubrak.
The corresponding decree of Zelenskyy dated November 15th was published on the official website of the head of state.
"Assign the name of Warrant Officer Vyacheslav Kubrak, Hero of Ukraine, to the patrol boat of the 30th division of surface ships of the Ukrainian Navy, and further name this boat – the patrol boat" Vyacheslav Kubrak", the presidential decree says.
According to the plans, the boat Vyacheslav Kubrak will arrive in Odesa before the end of autumn. The Ukrainian crew of the boat is already wearing sleeve insignia with the name of the Marine. Also, two more Island-class patrol boats Sumy and Fastov have already departed from Baltimore to Odesa.
Reference: Vyacheslav Kubrak is the commander of the engineering platoon of the 36th Marine Brigade. Since 2014, the Marine has been performing combat missions on the territory of Donetsk and Lugansk regions as a volunteer. It was there in 2019, while performing a combat mission for engineering reconnaissance in the battle zone, was blown up by an unknown explosive device.
---
You may also like