Zelenskyy: Ukraine is creating the world's first naval drone fleet
September, 30th, 2023 - 19:00
---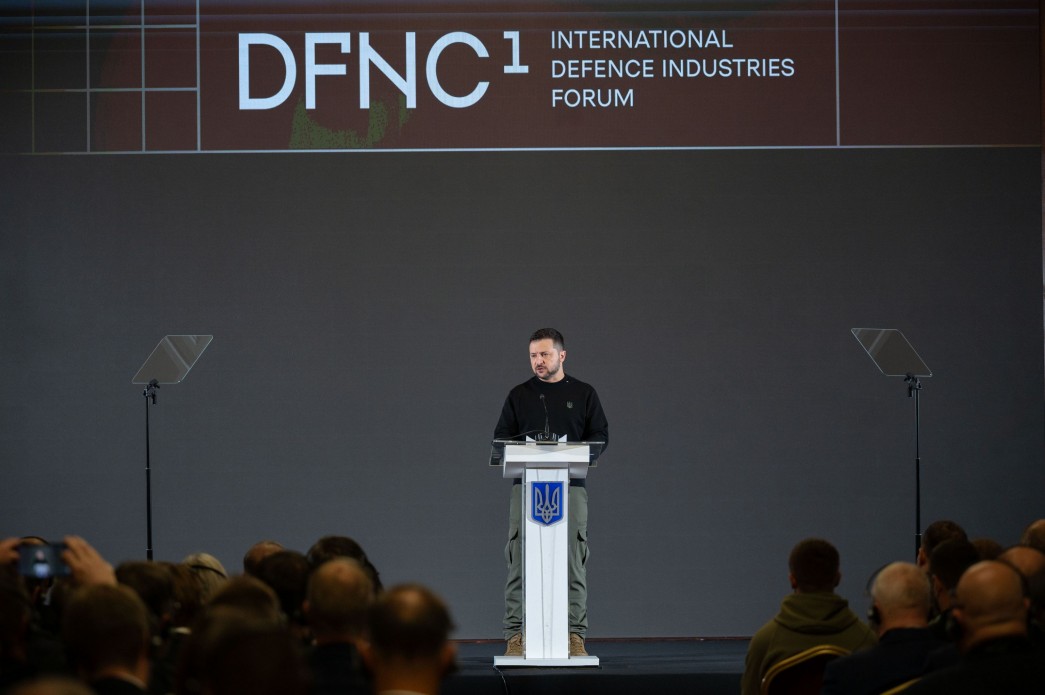 Now Ukraine is creating the world's first fleet of naval drones, which forces Russian ships to hide.
President of Ukraine Volodymyr Zelenskyy announced the creation of the Alliance of Defense Industries. He announced this at the first International Forum of Defense Industries in Kyiv.
"It is an honor for me to open the first International Forum of Defense Industries in Ukraine, in our capital, in free Kyiv. Now more than 30 countries of the world are represented here. Europe, America, Asia, Australia. 252 defense companies that produce a full range of weapons and defense systems and solutions," the President opened the event with these words.
Zelenskyi noted that the Alliance of Defense Industries "appreciates international law and knows how to work for the real protection of international law," and clarified that it is about protecting the security of not only Ukraine, but also security from aggression by any nation in the world.
"The world sees what Ukrainian missiles, our technologies, and Ukrainian drones are capable of. We are creating the world's first naval drone fleet, which will render Russian warships useless and force them to hide," added the President.
According to him, Ukraine is already negotiating with its partners about such cooperation – in the production of weapons, equipment, shells. Publicly, Zelenskyy spoke about the recently reached agreements with the United States on joint production – in fact, about the establishment of a new industrial ecosystem that will strengthen Ukraine, the United States and other allies.
As the basis of the Alliance, a corresponding basic declaration has already been developed, to which manufacturers of weapons and military equipment from all over the world can join. Today, at the start, 13 prominent companies have already signed this declaration, the President said.
---
You may also like