National Agency for the Prevention of Corruption excluded 5 Greek Rosneft carriers from the list of war sponsors
September, 30th, 2023 - 09:00
---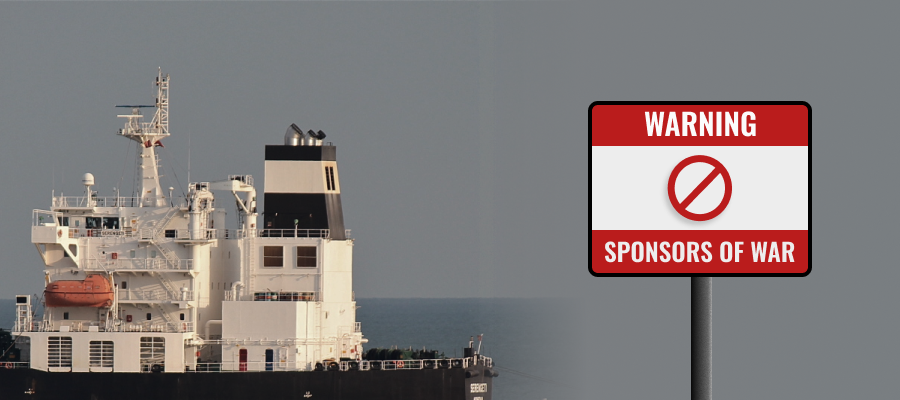 The National Agency for the Prevention of Corruption again excluded 5 Greek transport companies from the list of international war sponsors.
The status of sponsors of the war for the companies is suspended for the duration of the negotiations, the National Agency for the Prevention of Corruption reported.
The agency "froze" the status of international war sponsors for 5 Greek shipping companies: Dynacom Tankers Management (DTM), Delta Tankers LTD, Thenamaris Ships Management Inc., Minerva Marine and TMC Tankers LTD.
Despite the sanctions, these companies transported Russian oil, thereby replenishing the budget of the aggressor country and financing the Russian invasion.
Also, the Hungarian OTP Bank was temporarily excluded from the list.
The decision was made as a result of negotiations between the representatives of the NAKC and the companies and governments of these countries regarding the termination of cooperation with the Russian Federation.
From now on, on the "War and Sanctions" portal, in the "International War Sponsors" section, these 6 companies will have a temporarily suspended status. Their further exclusion from the list will depend on the fulfillment of the following conditions:
• exit of the company from the Russian market, or termination of business with the Russian Federation;
• provision of a realistic and achievable exit plan in the short term, together with written and public guarantees of its implementation by the specified date;
• termination of all economic transactions in Russia; the company can only leave a formal presence in Russia if it is due to the difficulties of leaving.
In addition, National Agency for the Prevention of Corruption hopes that through this decision, Hungary will unlock 500 million euros of vital EU military aid for Ukraine. In turn, Greece is expected not to block the upcoming package of EU sanctions aimed at weakening Russia in the war with Ukraine.
It will be recalled that for the first time Greek carriers received the status of "war sponsors" in the summer of 2022. Subsequently, the Ukrainian and Greek sides started negotiations, where the companies were offered to fulfill the following conditions:
• stop the practice of turning off transponders;
• stop transshipment of cargo from board to board;
• publicly condemn Russian aggression.
The problem of turning off transponders and transshipment from ship to ship was solved in the 11th package of EU sanctions. However, Greek carriers have not yet condemned Russian aggression against Ukraine. So, last month, the National Agency for the Prevention of Corruption restored the status of five sea carriers from Greece as "international sponsors of war".
---
You may also like