13 thousand voyages on the Dnipro: cargo transportation increased by 45%
November, 8th, 2021 - 17:20
---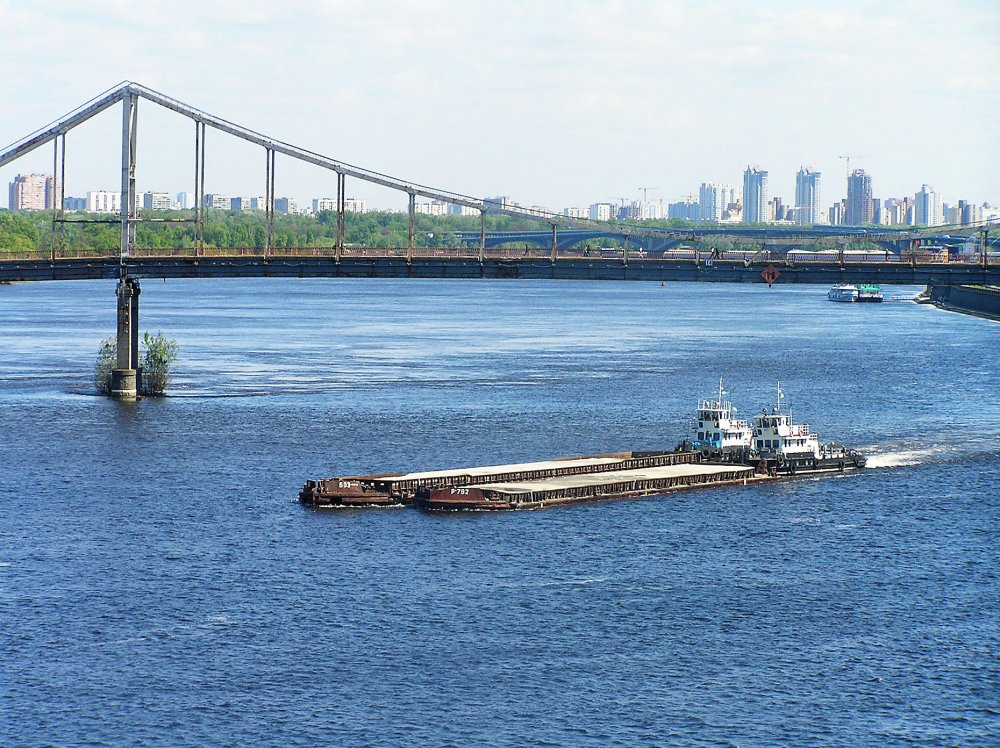 In January-October, the merchant fleet made 13,342 voyages along the Dnipro, against 9,160 for the same period in 2020.
During this period, 11.62 million tons of cargo were transported along the Dnipro, which is 35% (or 3 million tons) more than in January-October last year.
In terms of cargo, transportation along the Dnipro in January-October is as follows (in comparison with the same period in 2020):
construction materials – 7.93 million tons against 4.3 million tons (+ 84%);
cereals – 2.57 million tons against 2.75 million tons (-6.6%);
steel products – 1.08 million tons against 1.5 million tons (-28%);
oil products – 24.5 thousand tons against 43.4 thousand tons (-43%).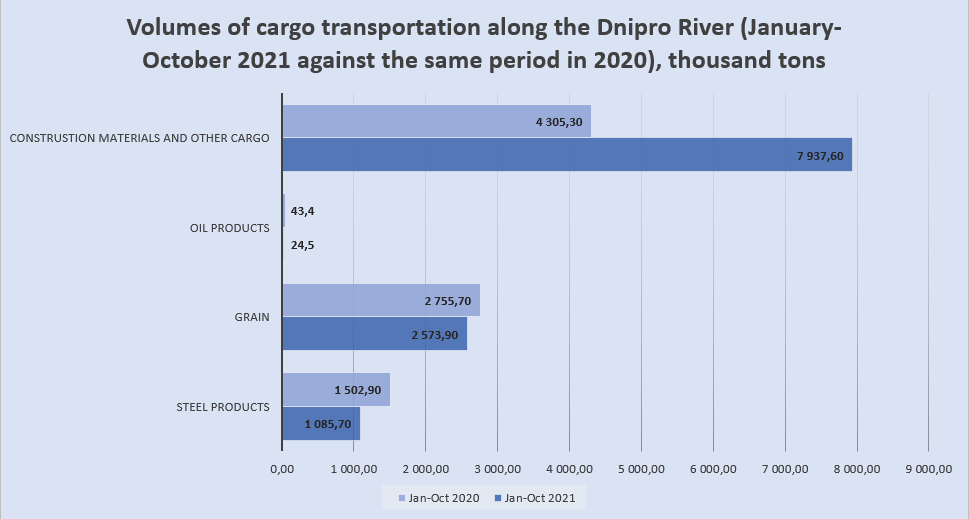 According to the Deputy Director for Development of Ukrpromvneshexpertiza Serhii Povazhnyuk, only about 2% of the total cargo traffic is transported along rivers in Ukraine. At the same time, the cargo base is monotonous and is formed according to the residual principle. These are steel, grain and mineral construction materials. Other cargoes "go" to roads and railways.
The indicators of grain transportation along the Dnipro are falling – this is due to the fact that companies that have their own terminals and river fleet are forced to transport grain by rail. For example, the Svetlovodsk River Terminal, which has its own barges and grain, cannot transport cargo along the river due to the cost of river transportation and outdated lock infrastructure.
---
You may also like