Container terminal can appear in Mariupol port
September, 30th, 2021 - 15:15
---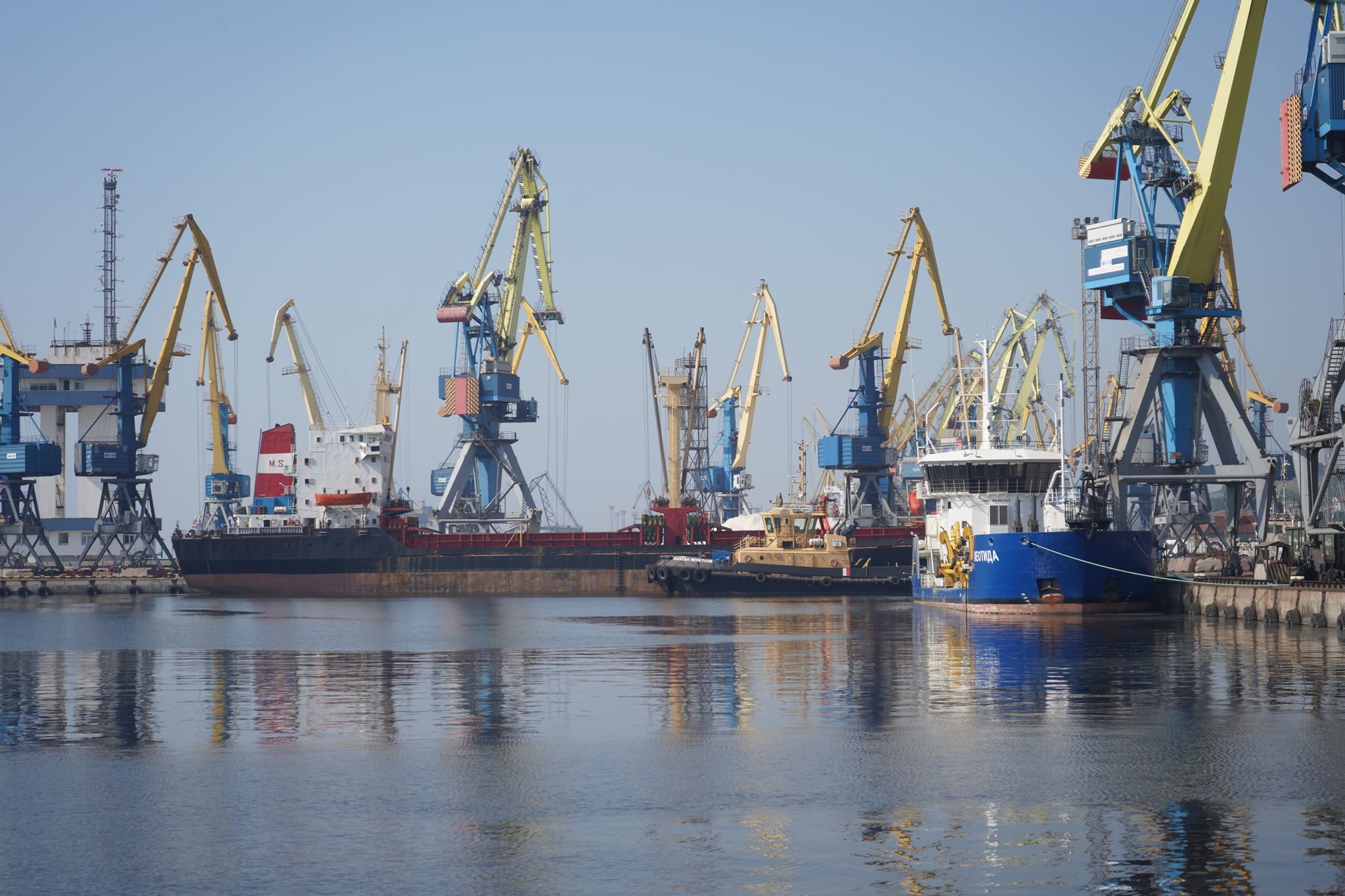 Director of SE "Mariupol Commercial Sea Port" spoke about three investment projects in the port. Among them is a covered warehouse for steel products, as well as grain and container terminals.
The first project, the construction of a grain cargo transshipment complex in the Mariupol port, is already at the completion stage. The end of construction and installation work is scheduled for December 4th. Igor Barskiy, Director of SE "MCSP", spoke about this at a meeting with Deputy Serhii Magera.
In the medterm, it is planned to build a covered warehouse for steel products in the third cargo district. This project includes, among other things, the purchase of travelling cranes and the reconstruction of access railway lines.
The long-term project involves the construction of a modern container terminal on the territory of the former coal-cargo complex.
It should be noted that in July the enterprise announced a tender for overhaul of container loader №2. All work is carried out by MCSP in accordance with the Plan of the State Enterprise "USPA" for the development of the Mariupol port. According to the document, within five years (the document was approved in 2018), the port plans to increase the number of jobs and cargo handling capacity by 2.5 million tons per year, as well as containers – by 100 thousand TEU per year. In 2021, the port handled 2 thousand TEU against zero last year. Although this is not shipping, it still speaks of the resumption of container handling at the MCSP.
Read also: Port of Mariupol: making progress or lagging?
---
You may also like