EVT handled 2 million tons of cargo since the beginning of the season
November, 25th, 2021 - 09:15
---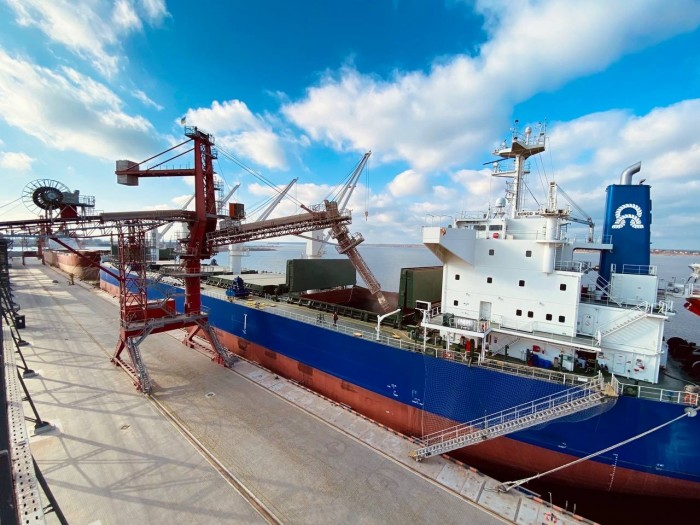 The EVT port terminal has exported 2 million tons of grain cargo since the beginning of the 2021/2022 marketing year.
"This is the first time an EVT terminal has reached such volumes in such a short time frame. In comparison with the same period of the last season, we have demonstrated a twofold increase in transshipment", said Serhii Gunko, Director of the port operator EVT Grain.
The terminal reached the 2 million mark on November 23rd while handling a Seaguardian Panamax (flag – Malta), which took on board a shipment of corn. The owner of the cargo is Olam.
Serhii Gunko noted that the key factor that made this result possible is the commissioning of new facilities and their use at their full design capacity.
"In addition, these are our clients, who trust EVT cargo transshipment, and a strong motivated team", added the Director of the port operator EVT Grain.
Since the beginning of the season, the terminal has handled 108 vessels, 10 of them being Panamax class and 8 Supramax class vessels. For this type of vessels, the terminal organized additional loading at the roadstead of Ochakov.
In the current marketing year, the transshipment of the terminal in terms of processed crops is as follows: wheat – 1.4 million tons, barley – 222 thousand tons, corn – 217 thousand tons, rapeseed – 132 thousand tons, soybeans – 42 thousand tons, meal – 34 thousand tons
Read also: Record loading speed recorded at EVT
Company "Evrovneshtorg" LLC is the owner of the EVT grain terminal. The company was established in 1999 for the construction and development of marine terminals.
---
You may also like