Icebreaker James Clark Ross will be delivered to Ukraine for UAH 35.4 million
September, 18th, 2021 - 12:35
---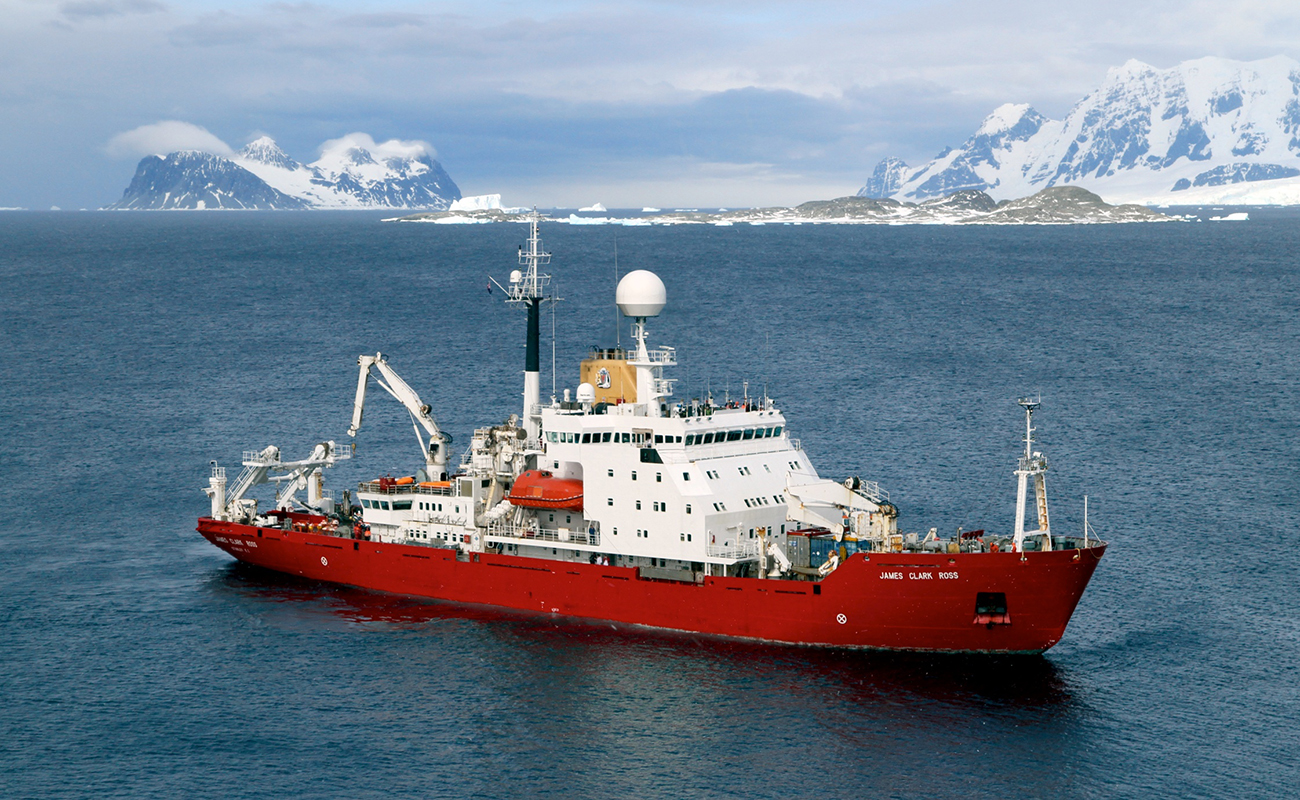 State Institution "National Antarctic Scientific Center" (NASC) has signed an agreement with the Estonian company Pech OU on the transportation of the icebreaker James Clark Ross to Ukraine. The cost of the service is $1.33 million.
The agreement was forged on September 8th. According to the terms of the document, vessel management services, preparation for going to sea and servicing during the delivery of the icebreaker from the port of Frederikshavn (Denmark) to the port of Odesa were ordered for September-October, Business Censor reports with reference to the Prozorro procurement system.
The crew includes 24 people. The customer of the service will pay the contractor an advance payment in the amount of 70% of the sum. The auction did not take place – due to the lack of competition, the purchase was carried out according to the negotiation procedure.
As the customer explains, icebreaker management requires special qualifications and the availability of special training documents. The icebreaker now has a minimum crew who completed the work under the contract on August 17th and has the right to leave the vessel at any time. In Ukraine, there are no specialists suitable for the stated requirements.
British crewing company Seamariner, which was responsible for staffing the icebreaker's crew prior to the change of ownership, said that experienced seafarers of icebreaker James Clark Ross are now working for two employers. Some work on the Sir David Attenborough research icebreaker for the British Antarctic Survey, while others work for Pech OU. Therefore, at the moment, only the latter can deliver the vessel to Ukraine within the required time frame.
Waiting for the training of Ukrainian specialists, according to the customer, may lead to the detention of the vessel by the port authorities of Frederikshavn and the disruption of the Ukrainian Antarctic expedition in 2021, since the icebreaker needs to be recertified, re-equipped and prepared.
As a reminder, on August 19th, Great Britain handed over the icebreaker James Clark Ross to Ukraine for Antarctic expeditions. The purchase price is $5 million. In September, the vessel will arrive at the port of Odesa.
The Cabinet of Ministers allocated means for the purchase of the icebreaker on July 7th. For this, an order on the redistribution of state budget expenditures was adopted.
Previously, the icebreaker James Clark Ross served for 30 years with the British Antarctic Mission. The Ukrainian side acquired the vessel so that Ukrainian polar explorers could get to the Akademik Vernadsky station. Before that, Ukraine had to charter foreign vessels.
Til the end of August, NASC was accepting proposals for a new name for the icebreaker. What name was chosen for the vessel is still unknown.
---
You may also like