Illegals found in the port of Chornomorsk (VIDEO)
September, 28th, 2021 - 10:40
---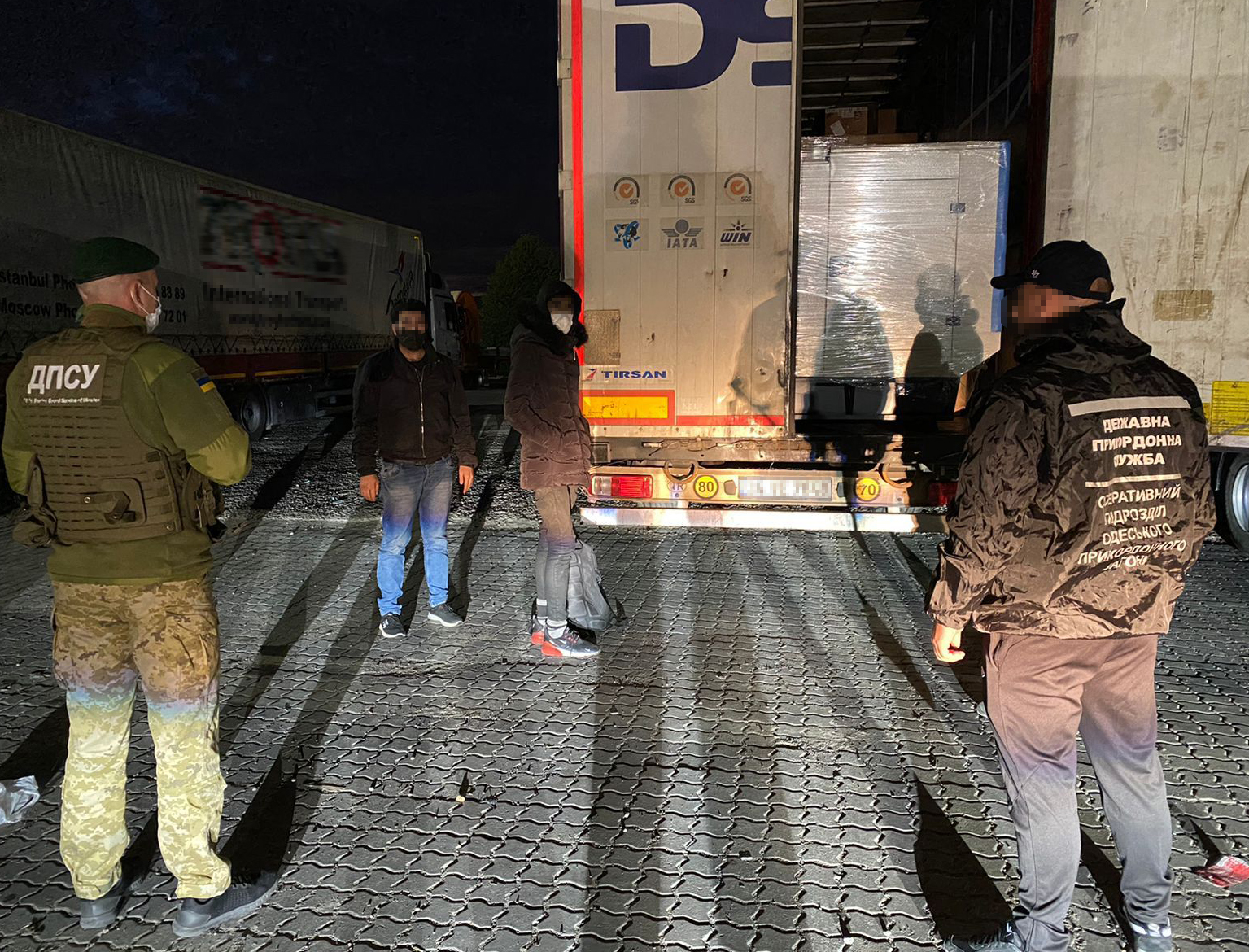 Illegal migrants were found during the registration of a vessel that arrived from Turkey to the port of Chornomorsk.
The detention of the violators was carried out by detectives of the Odesa border detachment together with the SSU (Security Service of Ukraine) and customs officers, the press-service of the State Border Guard Service informs.
Two undocumented migrants were found among a load of cloth in a semitrailer. The foreigners identified themselves as citizens of Syria and said that they were planning to illegally get to their relatives in Italy. It also became known that in the Turkish port each of them paid 7,000 euros for a similar procedure.
Now criminal proceedings are opened and all the circumstances of illegal activity are being found. Investigation proceedings are underway.
Let us note that since the beginning of the year, the border guards of the Odesa detachment have exposed and stopped the illegal import of 15 migrants.
---
You may also like