In the port of Mariupol, the Russian military fired on a foreign ship
---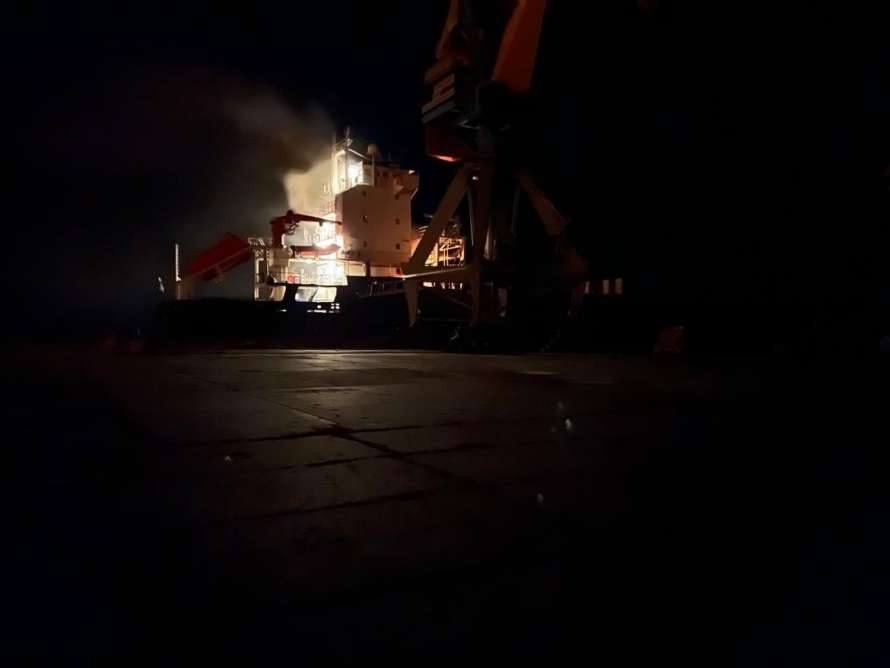 In the port of Mariupol, the Russian military fired on a foreign civilian vessel Azburg.
This happened late on the evening of April 4, Andrey Klymenko, head of the Black Sea Strategic Research Institute, writes on Facebook.
The vessel is located at the 16th berth of the Mariupol seaport. The ship's captain gave an SOS signal on the international channel, saying that there were 12 sailors on board, including one woman. One of the sailors was injured. In addition, a fire broke out in the engine room.
The ship Azburg (dwt 9085 tons) arrived in Mariupol from Burgas (Bulgaria) on February 23rd. It belongs to a Maltese company and flies the flag of Dominica.
Earlier, USM reported that the occupiers are preventing almost a hundred ships with food for the world market from leaving for the Mediterranean Sea. In addition, this is not the first ship victim of Russian aggression: before that, Panama confirmed bombardment of three own ships in the waters of Ukraine. The ships Namura Queen, Lord Nelson and Helt were damaged. Also in the port of Olviya, Russian troops fired on the bulk carrier Banglar Samriddhi (the flag of Bangladesh), because of which foreign sailor died.
USM also reported on the abduction of merchant ships by the Russian Federation from the port of Berdyansk.
---
You may also like