MIU has commented on the withdrawal of co-investors from the Kherson Commercial Sea Port concession
November, 15th, 2021 - 12:40
---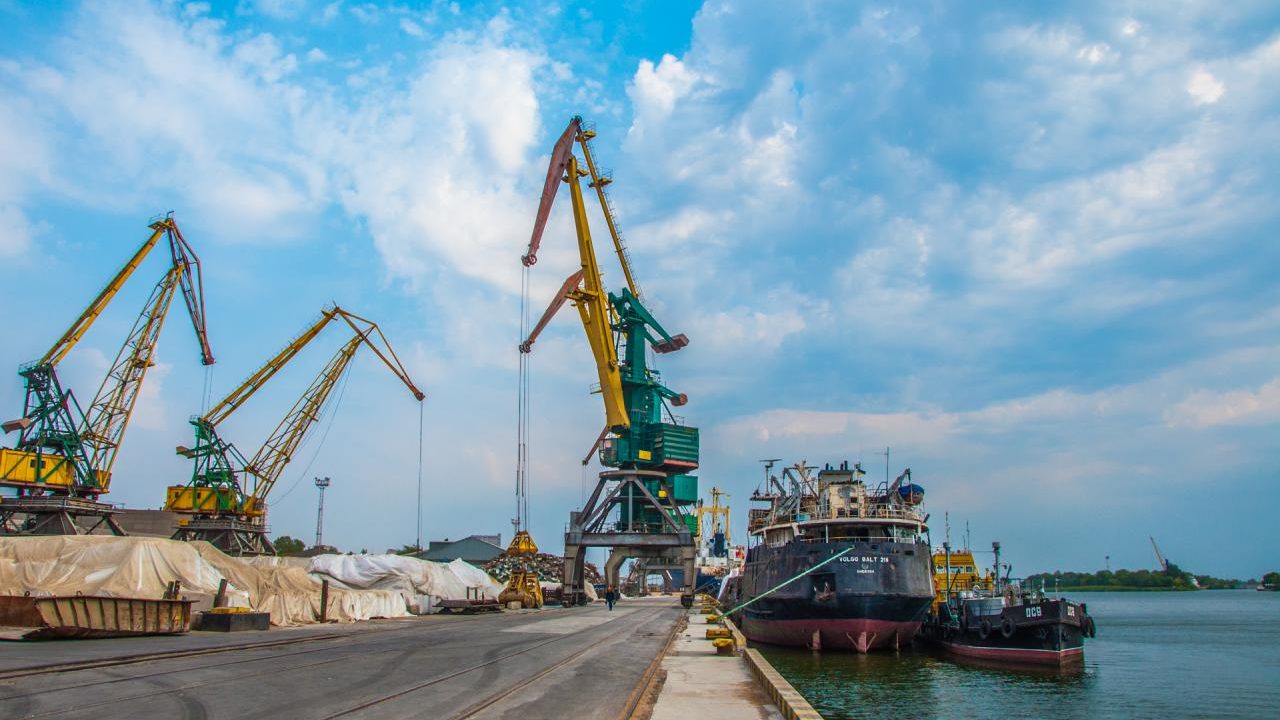 Two co-investors have already withdrawn from the Kherson port concession project. Will this affect the transfer of the port to the concessionaire?
In August, Shota Khadzhishvili, co-owner of the Risoil group of companies, announced his withdrawal from the concession project. "I left the Kherson project and have nothing in common with it. Yes, the group that won the concession will continue to try to implement it, but the lawlessness that was created in Kherson will not lead to anything good," said Shota Khadzhishvili.
And already in November it became known that the second co-investor, Dzhemal Inaishvili, who is part of Risoil-Kherson, was leaving the concession project.
The co-investor announced the main reason for his departure. According to him, this is a delay in the transfer of the Kherson port to the concessionaire by the Ministry of Infrastructure and the Ukrainian Sea Ports Authority (USPA).
USM contacted the Ministry of Infrastructure for comment. The Ministry's response indicates that Dzhemal Inaishvili's withdrawal from the Kherson Commercial Sea Port concession project is exclusively his personal decision, which "will have neither procedural nor legal consequences for the further implementation of the concession project."
The document signed by Deputy Infrastructure Minister Yurii Vaskov says: OOO Kherson Port (limited liability company), represented by a consortium of Risoil and the Georgian Industrial Group, remains the concessionaire of the project, according to the concession agreement of June 26th, 2020.
According to the provisions on the transitional period specified in the document, the transfer of the property of the State Enterprise KhCSP and the separate property of the State Enterprise USPA, which is the object of the concession, is planned to be carried out by the end of the year.
Decisions on the withdrawal of individual investors from the project are made directly by them, and do not require prior approval from the Ministry of Infrastructure.
"The Ministry of Infrastructure, as a concessionaire, is interested in the timely and proper implementation of the provisions of the concession agreement in accordance with the current legislation, therefore it cannot comment on the reasons that could determine the personal desire of Shota Khadzhishvili and Dzhemal Inaishvili to refuse further participation in the project," the Ministry commented.
The MIU noted that, together with the USPA, they are making every effort to implement the project of transferring the Kherson port to a concession "in accordance with the best international practice and within a period specified by the agreement."
Olha Horbenko.
---