More than 70 lockings of caravans were carried out along the Dnipro
November, 19th, 2021 - 15:30
---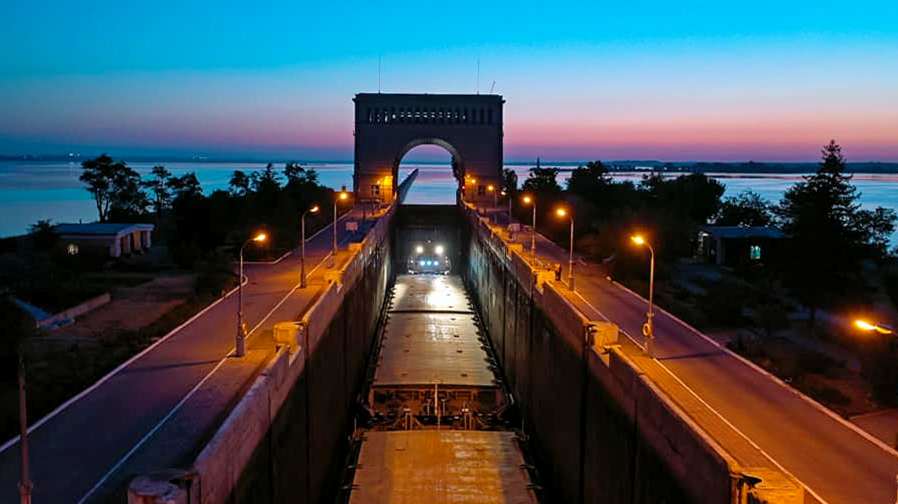 Experimental lockings of barge-towing trains have been carried out on the Dnipro since September.
Already 71 caravan of tug and tows has passed along the Dnipro within the framework of experimental locks. Director of the State Enterprise "Ukrvodshlyakh" Yurii Litvin announced this during the International Forum MINTRANS.
Also, the Head of the enterprise said that in the next 3-5 years they plan to reconstruct the locks of the Dnipro cascade in the amount of UAH 3 to 5 billion (USD 112.57 – 187.61 million). In addition, it is planned to reform the State Hydrographic Department and modernize navigation equipment on the Dnipro.
Read also: MIU officially plans to cancel locking fees
The initiative of locking the tug and tow of 2+1 vessels into a thread for the most efficient use of the useful length of locks should reduce the number of locks and, accordingly, the degree of operational wear of mechanisms.
The project was supported by the Cabinet of Ministers, and the headship of the Ministry of Infrastructure approved the composition of the Working Group on experimental locking of barge-towing trains into the 2+1 line. Read more about the first 2+1 locking at the Kakhovsky lock, with comments by Captain Oleg Yerulevich, who controlled the experiment, in USM article.
---
You may also like