Noosfera will deliver constructions for an art installation to Antarctica (PHOTOS)
December, 29th, 2021 - 09:00
---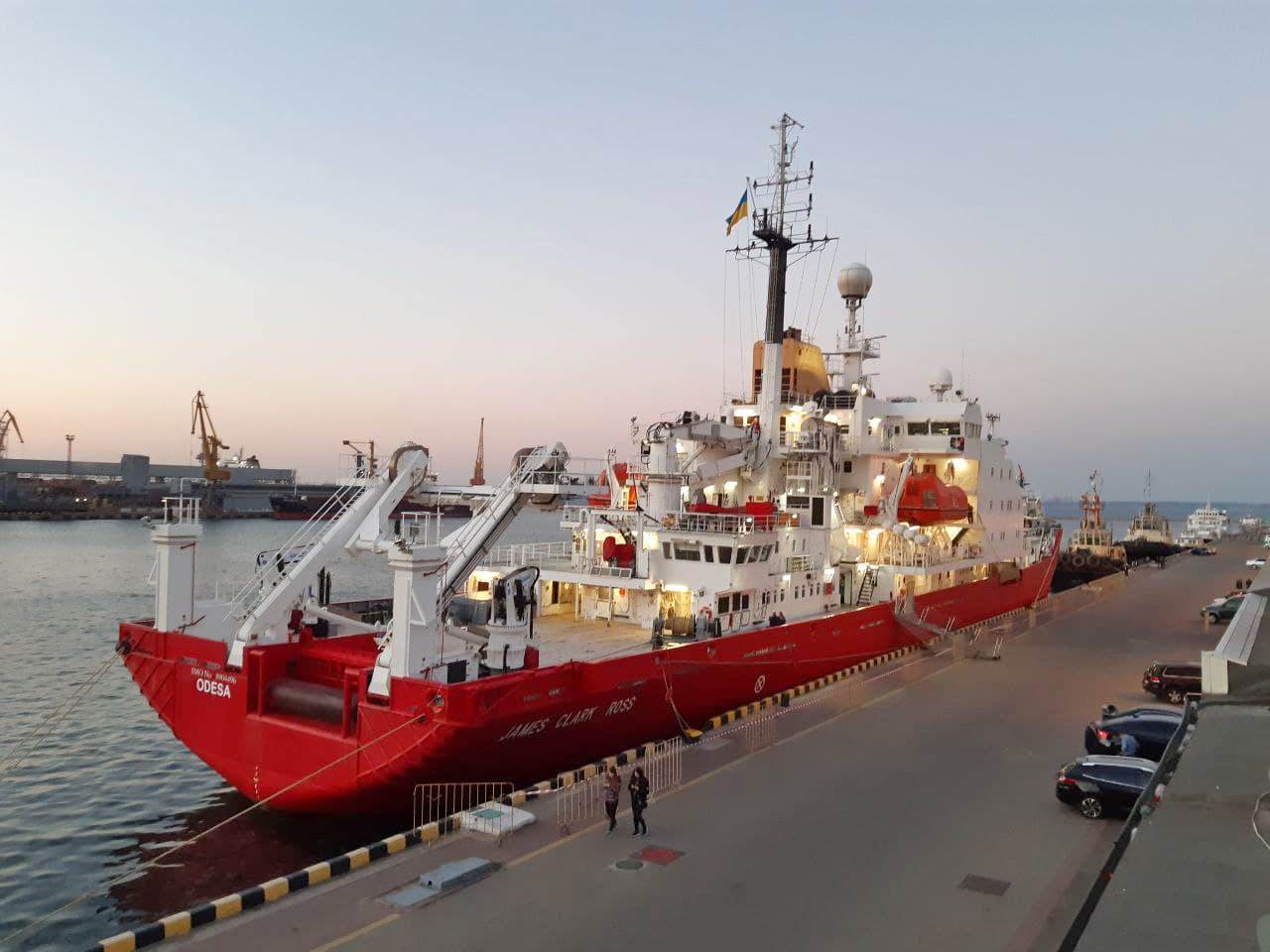 The icebreaker Noosfera will deliver the structures for the art installation to the Antarctic research station Akademik Vernadsky. We will tell you why it was needed in Antarctica.
Art installation "House. Memories" are now being installed for testing, then dismantled and sent on an icebreaker to Antarctica, the press service of the National Antarctic Science Center (NASC) said.
What is it for? It turns out to close in this way the old fuel tank, which by its appearance spoils the landscape in the area of ​​the Ukrainian scientific station in Antarctica.
"It is the first thing that visitors see, and it gets into the majority of tourist photos," the NASC notes. Having installed a metal installation on the old tank, the scientists intend to make it a kind of tourist attraction.
"House. Memories" is a metal sketch that draws the outlines of a Ukrainian house around an old fuel tank. For our researchers, this is a vivid memory of home. For tourists, the opportunity to get to know Ukraine through our native, but not trivial, visual image. It will be possible to walk around the house and learn interesting facts about Ukraine – most Antarctic tourists will recognize our country during a visit to the Akademik Vernadsky station. Therefore, boards with facts about Ukraine and the station, as well as with symbolic items such as a fragment of an embroidered shirt, will be placed on the walls of the tank," the NASC noted.
How much such a polar device costs is not said in the message of the scientific center.
Let's remind that Noosfera will leave for Antarctica from Odesa in January. The vessel is already being loaded with food and other goods for the polar station.
The icebreaker Noosphera (formerly James Clark Ross) served for the British Antarctic Mission for 30 years. In August, Ukraine bought it for the domestic station Akademik Vernadsky (formerly Faraday).
In 1996, it was this icebreaker that delivered the first Ukrainian mission to the station.
On October 5th, the icebreaker arrived at the Odesa port. On October 29th, President Volodymyr Zelenskyy, during a visit to Odesa, announced that James Clark Ross had been renamed Noosfera, in honor of Academician Vernadsky's teachings about the noosphere.
Earlier, USM reported that in December Ukrainian scientists will go on a sea expedition on the new vessel Boris Alexandrov (formerly Belgica).
Belgium transferred the vessel Belgica to Ukraine. It moored in the Odesa port on October 21st. Later it was renamed – in honor of Boris Aleksandrov, Director of the Institute of Marine Biology of the National Academy of Sciences of Ukraine, Corresponding Member of the National Academy of Sciences. Boris Aleksandrov died in 2019 during a fire that almost completely destroyed the building of the institute.
---
You may also like