Ore transshipment increases in Yuzhny port
October, 5th, 2021 - 14:50
---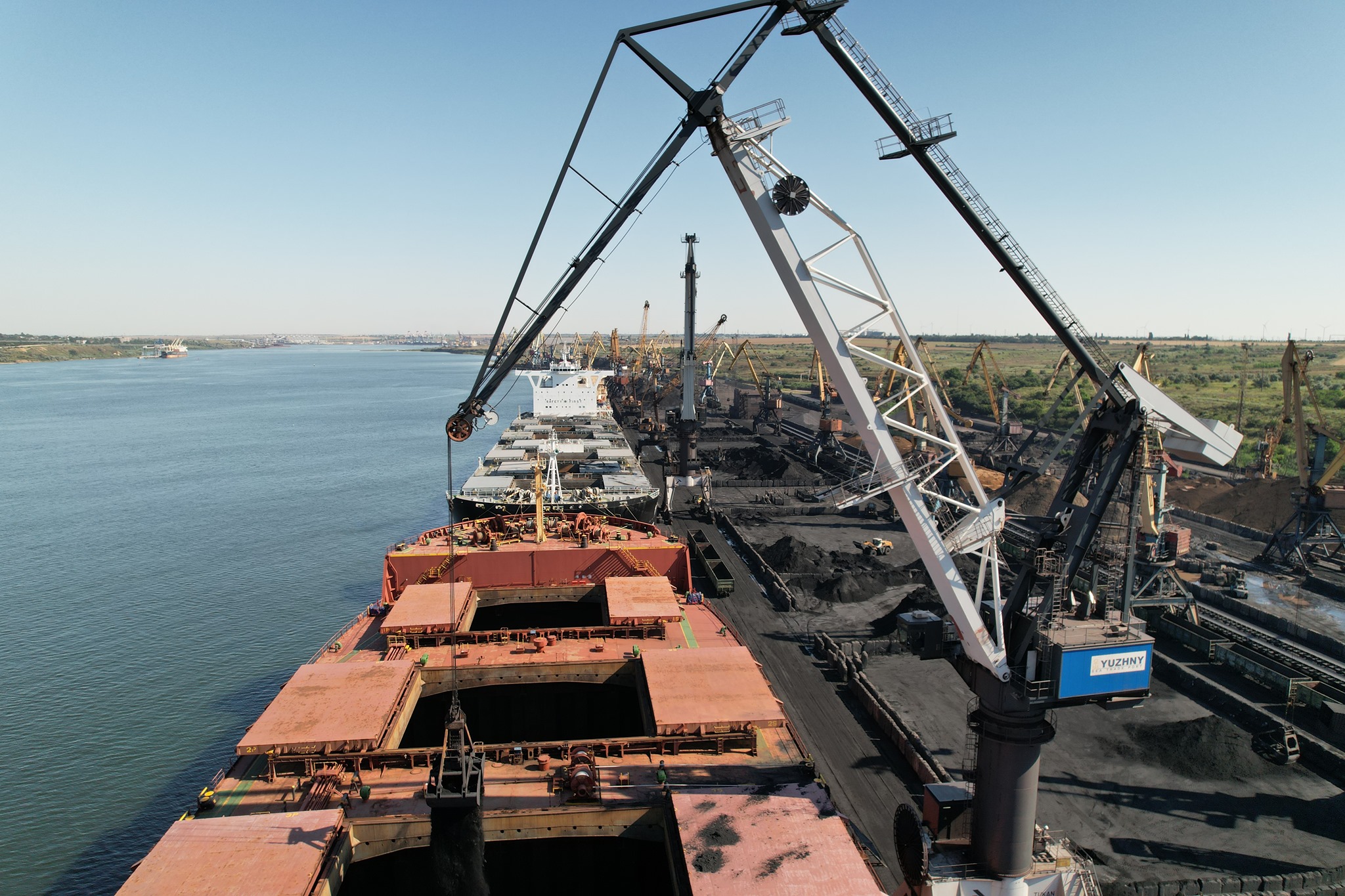 Since the beginning of the year, CSP "Yuzhny" has handled 9.362 million tonnes of ore.
SE "Commercial Sea Port "Yuzhny" in the third quarter of 2021 increased the transshipment of ore by 13% compared to the second quarter – to 3.614 million tons.
The largest amount of this cargo was handled in July – 1.297 million tons, the press service of the enterprise reported.
In total, in the third quarter of 2021, the state stevedore handled 4.113 million tons of cargo. In addition to ore, 101 thousand tons of pig iron, 215 thousand tons of coal, etc. were handled.
In the third quarter, the company handled 46 vessels, almost half of which were large-tonnage capesize bulk carriers. The handling on the railway amounted to 60 582 wagons.
"The development of an enterprise means efficient operation in parallel with the improvement of production. Now the team of SE "CSP "Yuzhny" promptly handles cargo and increases the intensity of loading and unloading operations. According to the plan, a phased upgrade of equipment and improvement of technologies are being carried out. We are ready for transformations at all levels of production, for innovations and getting new results and profits," said the acting director. Director of the State Enterprise "CSP "Yuzhny" Olexandr Oleinik.
As USM reported earlier, at the end of September a new record was set at the Yuzhny Sea Port: the MOUNT HIKURANGI vessel with 30 thousand tons of nickel ore was unloaded in 52 hours.
According to the USPA, most of the ore in January-August 2021 was handled by:
Pivdennyi port – 18.54 million tons;
the port of Mykolaiv – 3.39 million tons;
the port of Izmail – 1.94 million tons;
the port of Chornomorsk – 415 thousand tons;
the port of Odesa – 135 thousand tons.
---
You may also like