Photo of the day: the unique sailing ship "Kruzenshtern" celebrates its 95th anniversary
---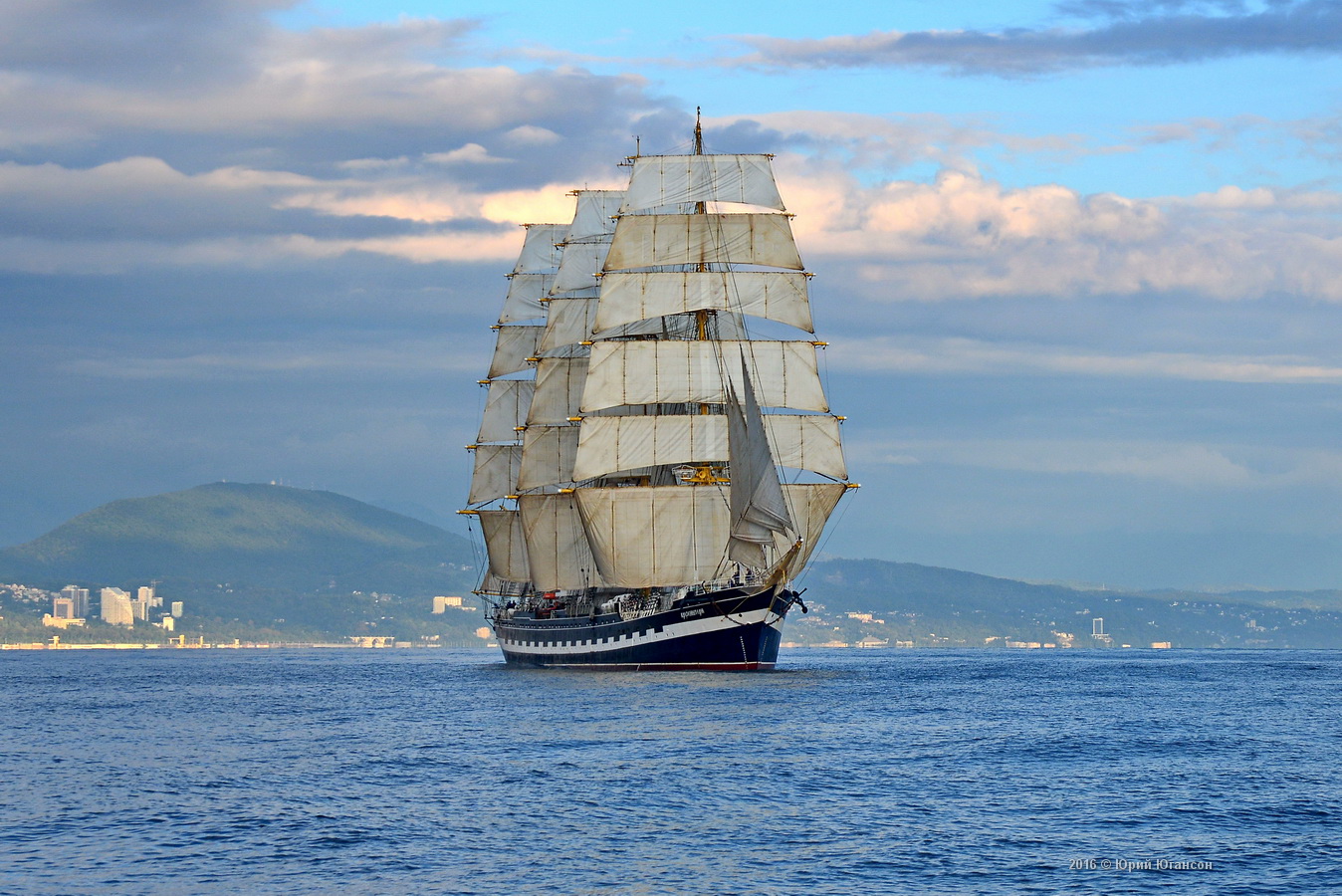 The four-masted barque "Kruzenshtern" celebrated the 95th anniversary of its launch on June 23rd, 2021.
The bark was built in 1925-1926 at the J. Tecklenborg shipyard in Gestemuende near Bremerhaven (Germany). When launched, the vessel was named "Padua". Originally, as a "Padua", the vessel was used for cargo shipment and as a training vessel. "Padua" was running on long-distance routes and for shipment of building materials to South America and on return voyages of saltpeter and phosphates from Chile. The vessel was also used as a carrier of grain from Australia.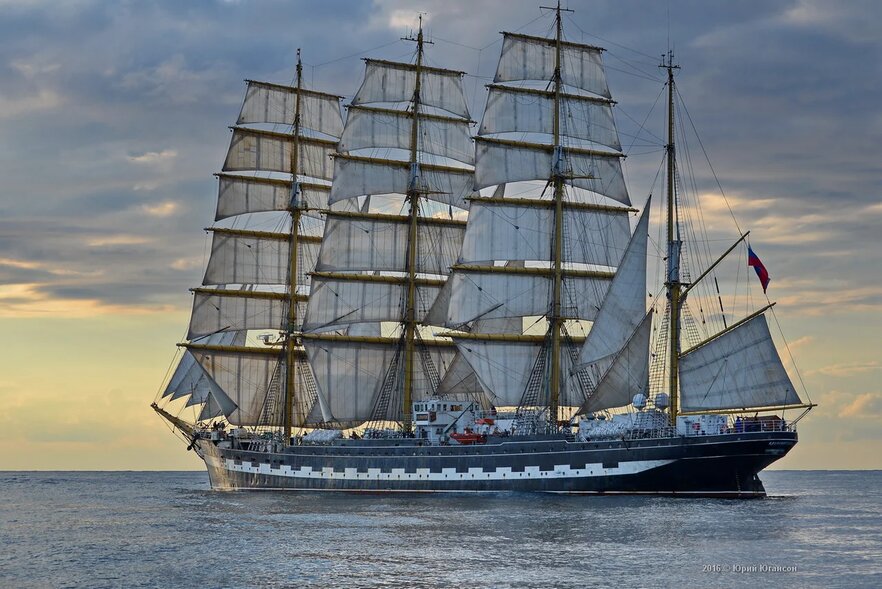 After the end of World War II, it was decided to divide the German fleet between the victorious countries: the USSR, the USA and England. Thus, in January 1946, the Soviet naval flag was raised on Padua, and in February the vessel was named Kruzenshtern, in honor of Admiral Ivan Fedorovich Kruzenshtern.
In 1959-1961 Kruzenshtern underwent major refurbishment and got additional equipment at the Kronstadt Marine Plant.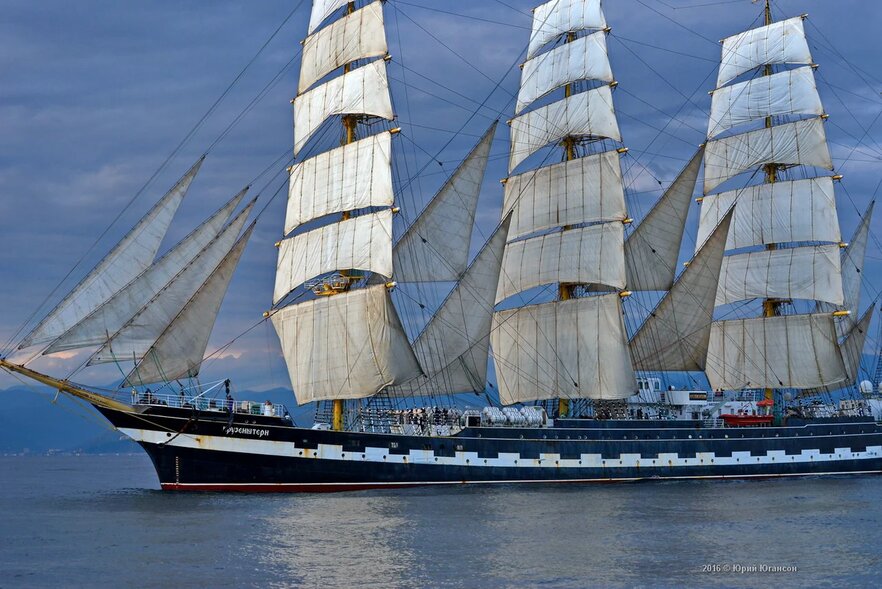 In June 1967 the sailboat left the port of Riga on its maiden voyage under the flag of the USSR.
Nowadays "Kruzenshtern" annually makes three training voyages on different routes. Depending on the participation of the barque in socially significant events or regattas in various water areas and ports, the schedule also changes. Navigation usually begins in March-April, and in the fall the vessel returns to Kaliningrad to undergo the necessary repairs or docking during the fall-winter.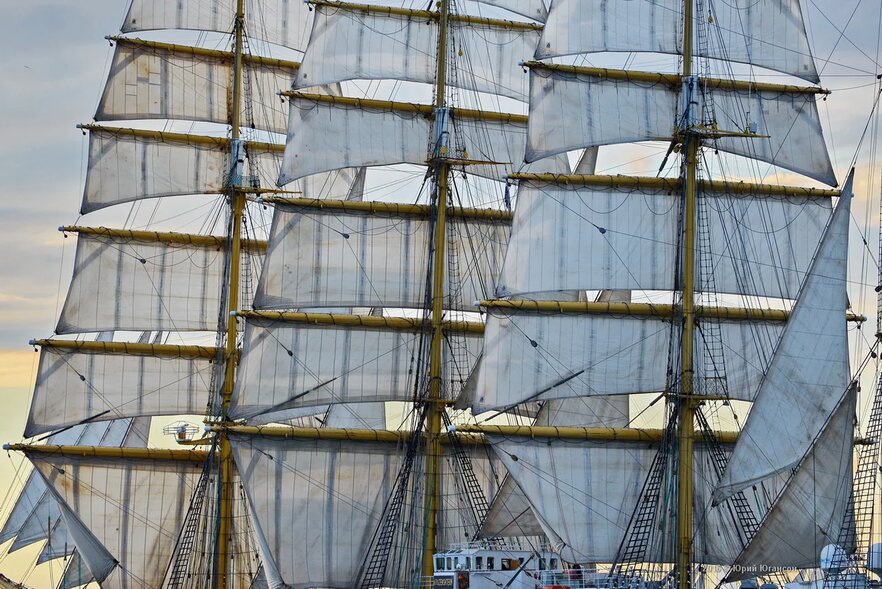 In 2020, the barque has completed its transatlantic voyage, which took place as part of the round-the-world expedition of sailing ships of the Federal Agency for Fishery "Sails of the World", dedicated to the 200th anniversary of the discovery of Antarctica and the 75th anniversary of Victory.
Inside the vessel there is a tiller compartment, where the steering gear, an emergency source of vessel power supply, a medical block, a wardroom, crew quarters and a sailing workshop. Moreover, the vessel has its own museum, which houses an exhibition telling about the history of the vessel and the most important events: regattas, expeditions, hikes and voyages around the world. The vessel's relics and memorable gifts to the crew and the sailing ship are also kept here. During visits to ports and one of these open board days, trainee guides conduct excursions around the vessel's museum for the guests of the sailing ship.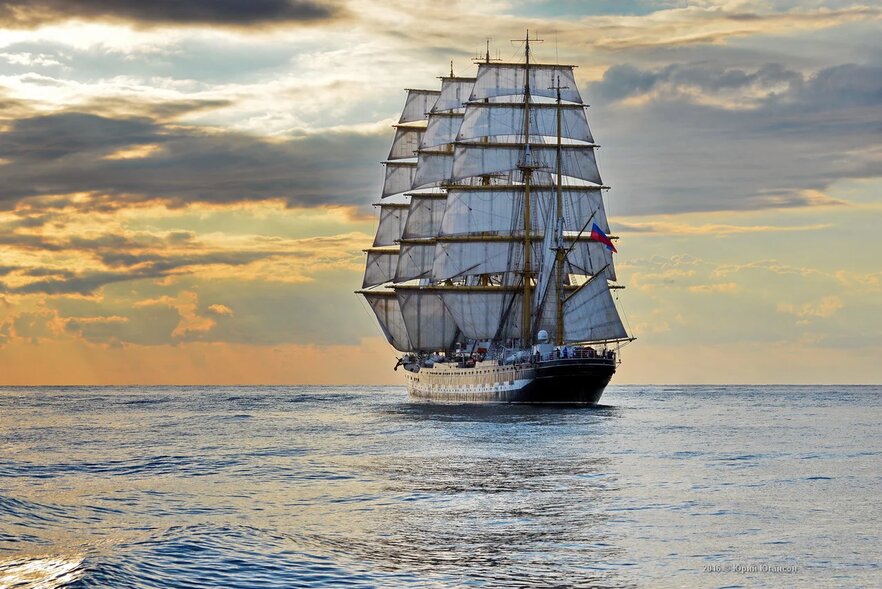 The shipowner is the Baltic State Fishing Fleet Academy. Now the vessel is in the port of registration – Kaliningrad.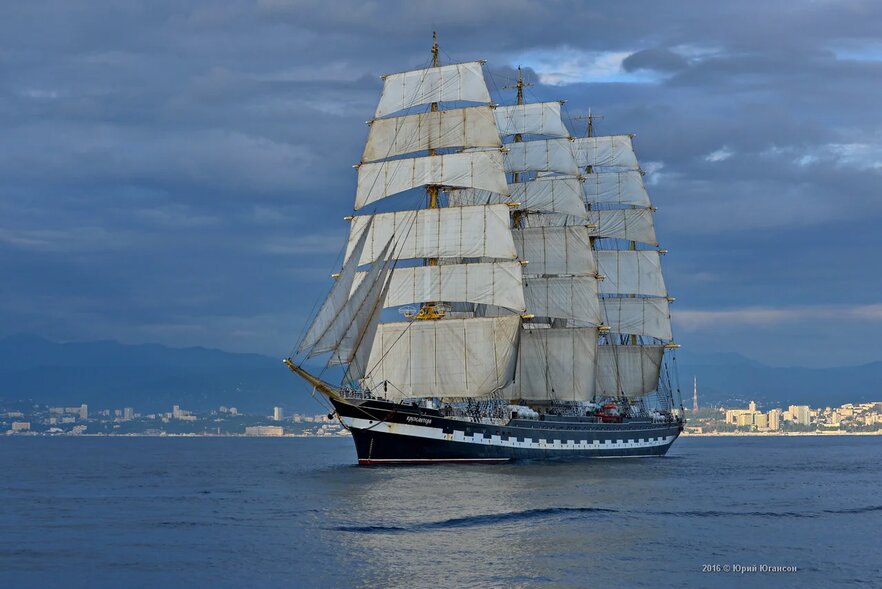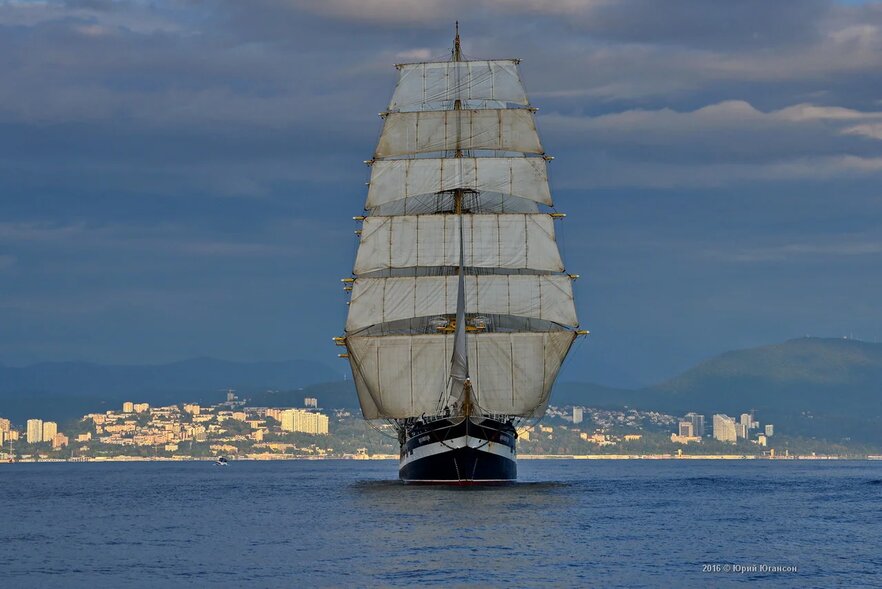 Photo: Yuri Yuganson
---