The DPRK delivered more than 1,000 containers of weapons to the Russian Federation by sea
October, 16th, 2023 - 08:30
---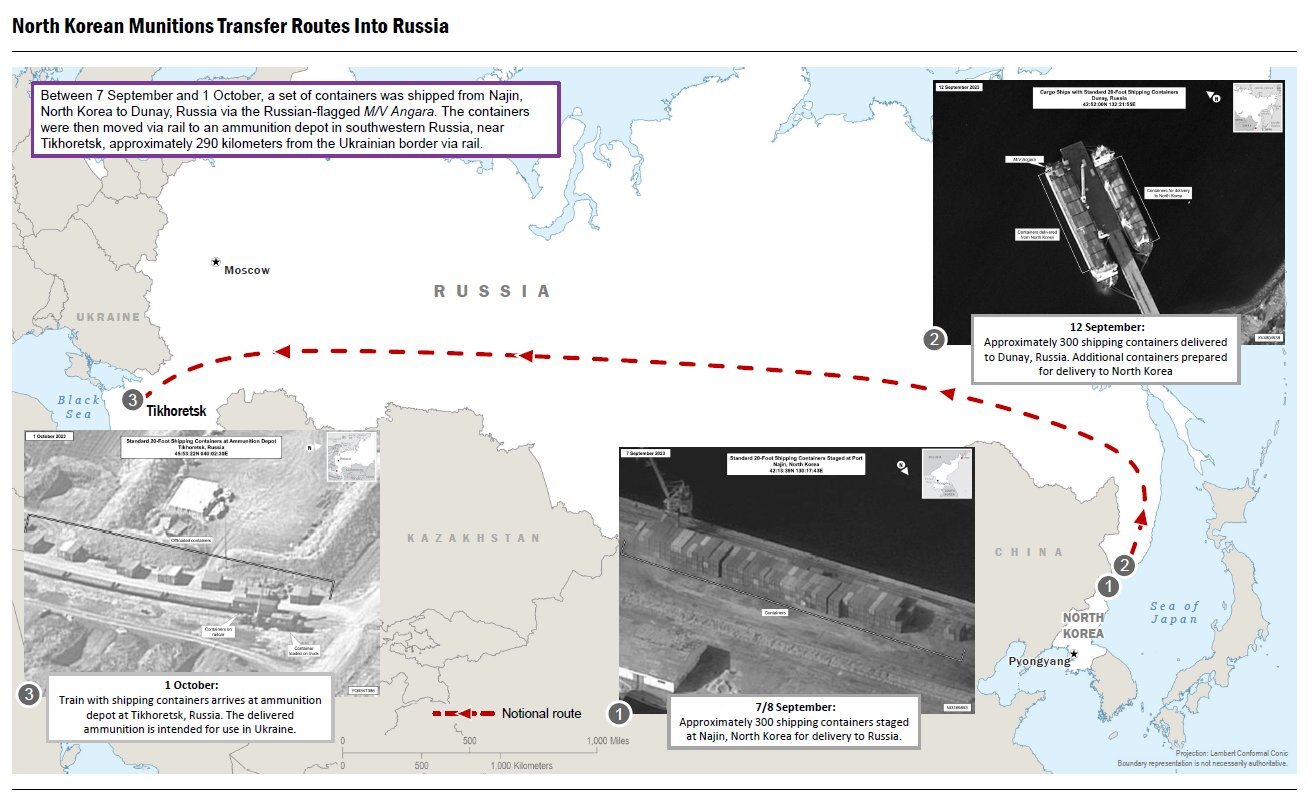 North Korea handed Russia more than 1,000 containers of weapons.
The Permanent Mission of the United States to the United Nations claims that North Korea has already transferred more than 1,000 containers of military equipment to the Kremlin. Weapons were unloaded in the village of Danube on the coast of the Sea of Japan.
"According to our information, in recent weeks, North Korea has provided Russia with more than 1,000 containers of military equipment and ammunition. These arms supplies are in direct violation of UN Security Council resolutions, and we will expose these arms deals — together with our allies and partners at the UN," the office said.
It will be recalled that in September, the dictator of the DPRK, Kim Jong-un, arrived on an official visit to Russia. Kim Jong-un probably held talks with Russian President Vladimir Putin about the supply of North Korean weapons to the Russian Federation. The day before, The New York Times wrote that North Korea could ask for satellite technology and developments related to nuclear submarines in exchange for weapons.
Recently, USM wrote that North Korea threatens to attack ships and bases of the US Navy because of the visit of an American aircraft carrier to South Korea.
---
You may also like