SE SCP "Yuzhny" has exceeded the plan for cargo handling in June
---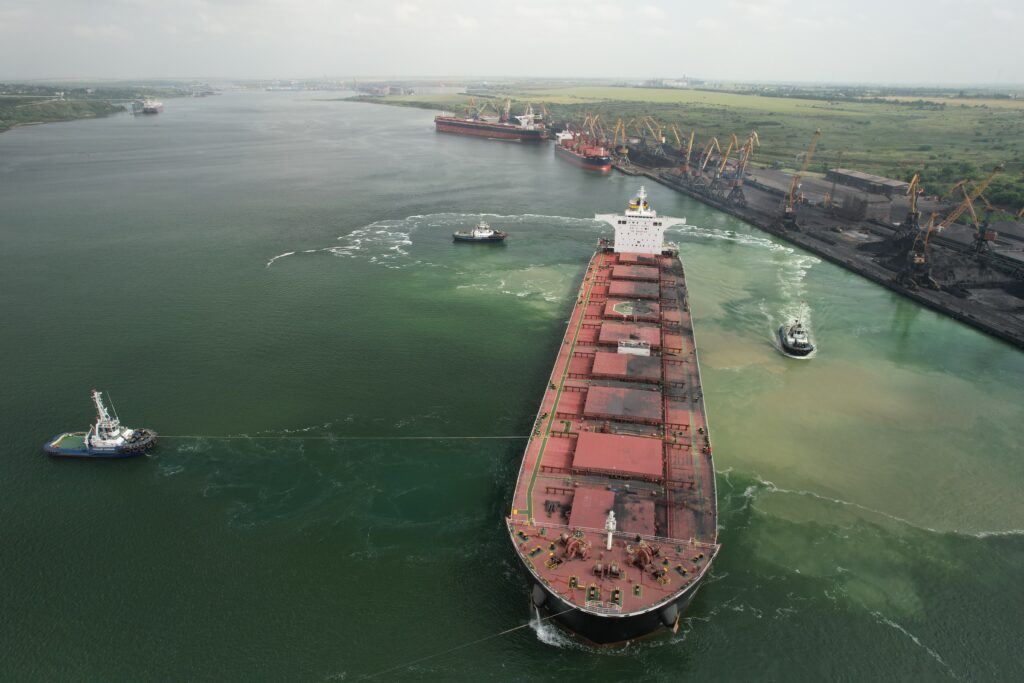 In June, SE SCP "Yuzhny" handled 1.67 million tons of cargo, which is 219 thousand tons (or 15%) more than the planned figures of the enterprise.
During this period, the port loaded 1.27 million tons of export iron ore raw materials onto vessels. In general, exports amounted to 1.32 million tons of cargo. In addition, 351 thousand tons of imported cargo (mainly coking coal) passed through the enterprise's capacities.
"We are seeing an increase in the volume of cargo, there are many difficult tasks, but they encourage the dockers to demonstrate exceptional professionalism. Today our key tasks are to upgrade production facilities and increase productivity," says the acting director of the State Enterprise SCP "Yuzhny" Alexander Oleinik.
In June, the cargo turnover of the state stevedore increased by 25%, compared to the figure for May 2021. The number of vessels handled last month was 21 (+ 10%, compared to May 2021), wagons – 21,540 (+ 40%, compared to May 2021).
"Now all the efforts of the team are aimed at increasing the production and financial performance of the SCP "Yuzhny". The company manages to optimally plan and carry out cargo work, and carry out repair work in a timely manner. At the same time, tax payments to the budgets of all levels are increasing. We hope that the results will improve on a monthly basis," comments Alexander Oleinik.
---
You may also like