The Cenk Car ro-ro vessel broke down in the Black Sea
September, 6th, 2021 - 12:50
---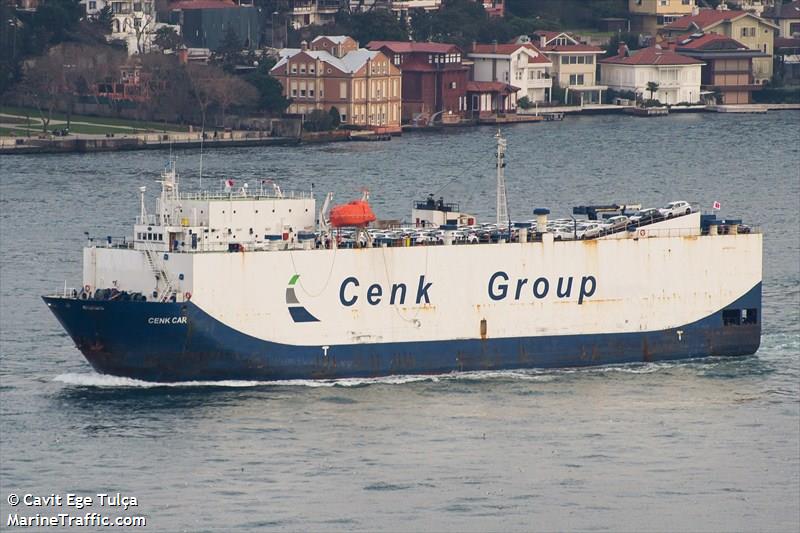 The Cenk Car broke down in the Black Sea en route to Poti, Georgia.
The ro-ro vessel was on its way from Istanbul to Poti when it broke down off the coast of Bartin Amasra, Turkey. On September 5th, the vessel was towed to Zonguldak, where it was moored.
According to MarineTraffic, the ro-ro is still in the port of Zonguldak as of September 6th. Probably, the vehicles carrier will be sent to the shipyard for repairs.
The ro-ro vessel Cenk Car with a capacity of 600 passenger cars visits the port of Chornomorsk as cargo accumulates. The vessel's route covers the Turkish ports of Derince and Diliskelesi, as well as the Romanian port of Constanta. Cenk Car transports cars, SUVs / jeeps and commercial vehicles. In 2020, the bulk of Cenk Car's cargo was Renault from Romania and Fiat from Piraeus.
Reference: Cenk Car is a car carrier vessel under the flag of Malta, built in 1986. Home port – Valletta (Malta). Deadweight – 2 674 tons. The shipowner is Cenk Group.
Cenk Group is a Turkish shipping company that is engaged in the transportation of vehicles on ro-ro vessels, mainly in the Black Sea region. The company's vessels bring cargo to Ukraine through the port of Chornomorsk, since it is the only one in the country with four ferry lines (Neptune Lines, Cenk, EML and Ukrferry).
In 2020, about 45 thousand new cars were transshipped in Chornomorsk, which is 20% more than in 2019. Car imports by Cenk accounted for 18% of imports to Ukraine by all sea carriers.
The company owns and operates 4 ferry vessels for the Black Sea lines. On a short route between the port of Chornomorsk and the Turkish ports of Zonguldak, Haydarpasa and Istanbul, three passenger-and-freight ferries – Cenk Y, Cenk A and Cenk M. The vessels carry tilt-covered trucks, refrigerated trucks with various cargoes – mainly with vegetables and fruits.
---
You may also like