The invaders "register" the Skadovsk port according to Russian legislation
October, 25th, 2023 - 11:35
---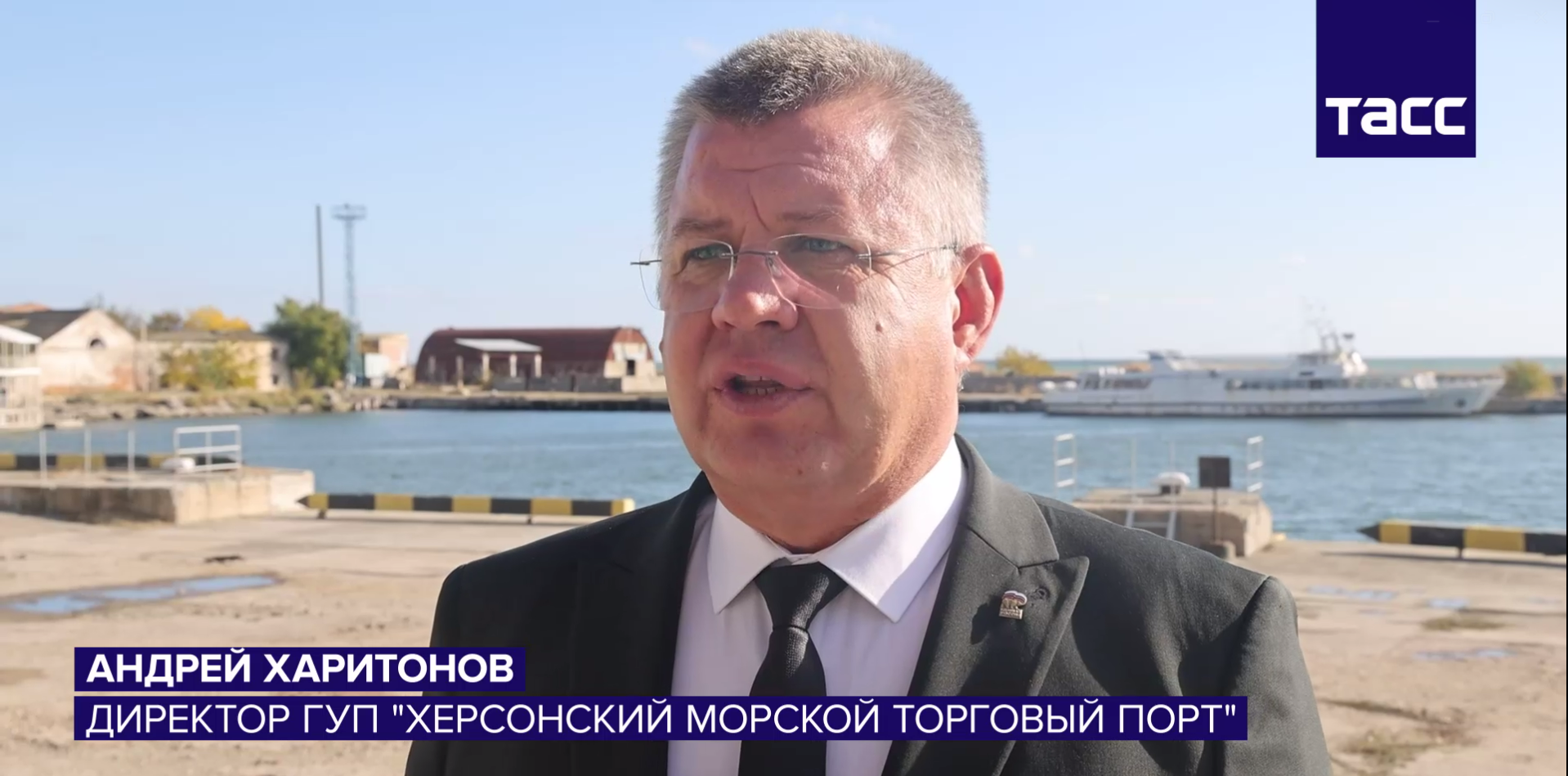 The Russians began registering the occupied port of Skadovsk under Russian law.
The invaders have started the process of re-registration of documentation according to the legislation of the Russian Federation in the Skadovsk sea trade port.
This was  reported by Russian mass media with reference to Andrii Kharitonov, director of the state unitary enterprise "Kherson Sea Trade Port".
According to the collaborator, about 150 people currently work at the port. "Recruitment is active", but only those specialists that the occupiers need at this time.
Read also: The invaders want to restore the ferry line from the port of Skadovsk to Turkey
Andriy Kharitonov (54 years old) is a citizen and traitor of Ukraine. From October 29, 2021, he worked as a sailor-engineer of the vessel "Technik" of the Kherson Technical Department of Waterways of the State Enterprise "Ukrvodshlyah". On December 15, he was transferred to the position of deputy head of the precinct.
Shortly after the beginning of the full-scale invasion of the Russian Federation into Ukraine, Kharitonov voluntarily went over to the side of the occupiers. Last year, the Security Service informed him of suspicion of treason.
We will remind, before the arrival of the occupiers, the enterprise had been in stagnation for several years. In 2014, the port of Skadovsk sharply lost 80% of cargo turnover. At that time, despite the favorable geographical position and low tariffs, carriers did not risk cooperating with the port due to its dangerous proximity to the anti-terrorist operation (ATO) zone.
---
You may also like