The newest marine drone "Marichka" passed the test (video)
September, 26th, 2023 - 11:00
---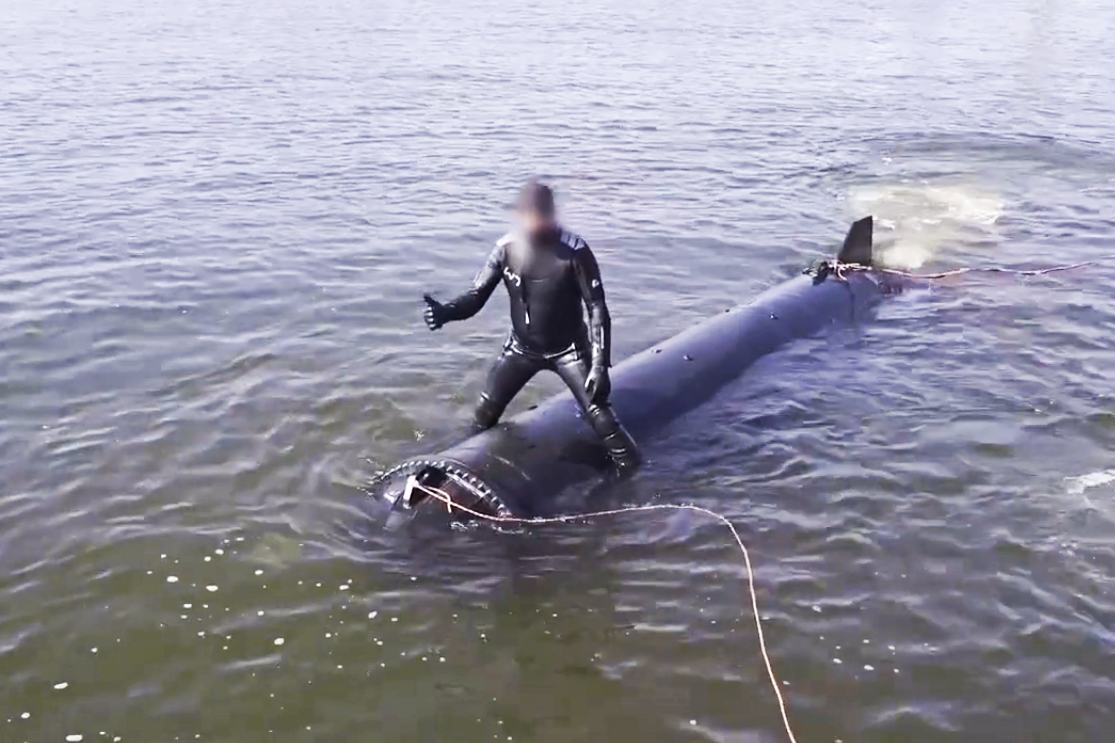 A video of tests of the Ukrainian underwater kamikaze drone "Marichka" appeared on the Internet.
Volunteers of the charitable foundation "A.M.M.O. Ukraine".  carried out regular tests of the "Marichka" underwater drone. Ukraine". In the future, the drone will be handed over to the special forces of the Defense Intelligence of the Ministry of Defense of Ukraine.
As the developers of the project noted, the underwater drone is invisible to many radars, echo sounders and scanners. The drone can be in standby mode for a long time, and it can be started by a timer or a signal to complete the task.
The kamikaze drone can cover distances of over 1,000 km. Also, due to its sufficiently large dimensions (6 m in length and 1 m in diameter), "Marichka" can carry a considerable charge of explosives.
In addition to destroying military targets at sea, the drone can perform reconnaissance operations and move cargo for the Armed Forces and the civilian population.
"Above water is much easier than underwater – both from the point of view of navigation, and from the point of view of power and testing. But if we manage to create an underwater drone, it will be much more difficult to counteract it, of course," said Taras Chmut, director of the Come Back Alive Foundation.
You can donate to the production of underwater drones to destroy the occupiers via the link .
---
You may also like