The occupiers have mined the Black Sea and blame Ukraine for this
March, 19th, 2022 - 12:00
---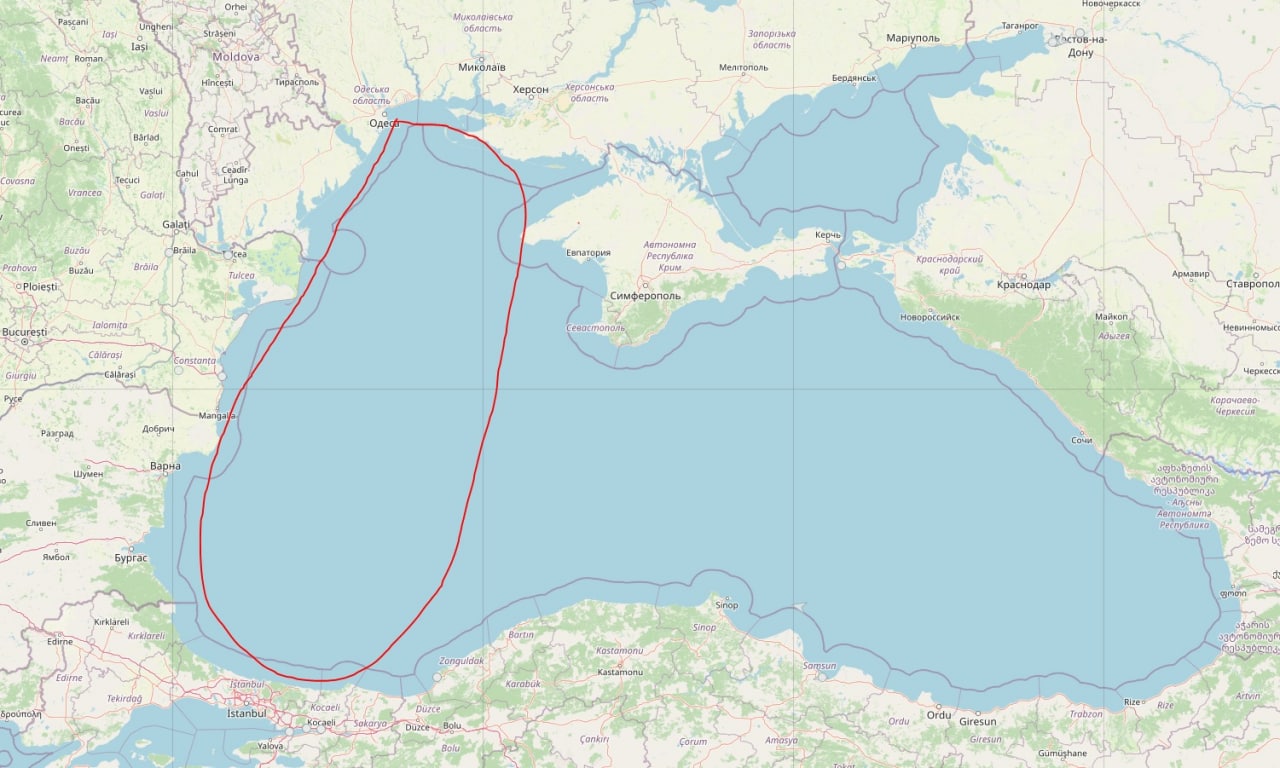 The Russian military mined the Black Sea from the Bosphorus to Odessa.
According to Andriy Klymenko, project manager at the Black Sea Institute for Strategic Studies, the occupiers are trying to accuse Ukraine of mining.
Crews of civilian ships are sent a letter on behalf of the captain of the port of Sochi. It claims that Ukrainian mines fell from anchors and spread throughout the waters. Allegedly, "mines planted by the Ukrainian Navy on the approaches to the ports of Odesa, Ochakiv, Chernomorsk, Pivdenny (about 420 minutes of the NM and YARM type) were destroyed by a storm."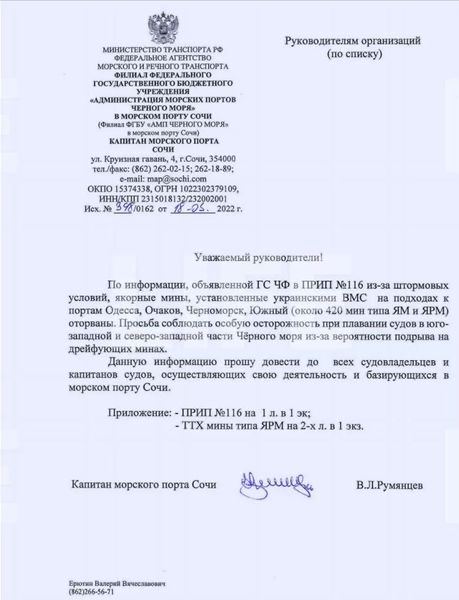 Andriy Klymenko notes that the information throw-in is aimed at paralyzing shipping in the Black Sea.
"Note that drifting mines in a stormy sea can not be counted in principle – this can only be done by the one who planted them," – writes Klymenko.
---
You may also like