The shelled ship in the Mariupol port began to sink
---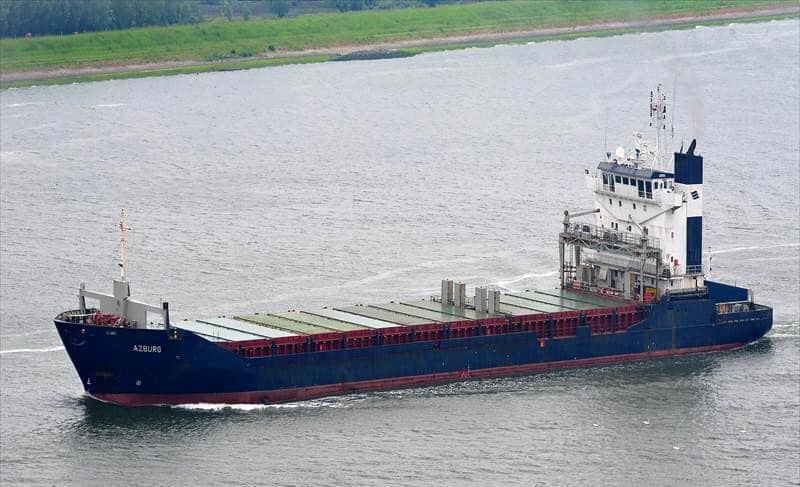 The ship Azburg, fired upon by the invaders, began to sink in the port of Mariupol. There is a fire on the ship, according to the Ministry of Internal Affairs of Ukraine.
Maritime border guards provided medical assistance the wounded sailor and evacuated the crew to a safe place. It is reported that the dry cargo ship is gradually sinking into the water, and it is impossible to carry out a rescue operation under constant shelling.
Recall that the shelling of the vessel occurred late in the evening of April 4. The vessel is located at the 16th berth of the Mariupol seaport.
The ship Azburg (dwt 9085 tons) arrived in Mariupol from Burgas (Bulgaria) on February 23rd. It belongs to a Maltese company and flies the flag of Dominica.
Until now, 5 foreign civil ships under the flags of Malta, the Dominican Republic, Jamaica and Liberia with crews on board, including citizens of Bulgaria, Turkey, Azerbaijan, Ukraine, Russia, are in the Mariupol port. Due to the illegal and inhuman actions of Russia, civilian sailors, like the inhabitants of the city, are constantly under mortal threat.
---
You may also like