Three pillars were installed on the future overpass in the port of Odesa
January, 11th, 2022 - 09:35
---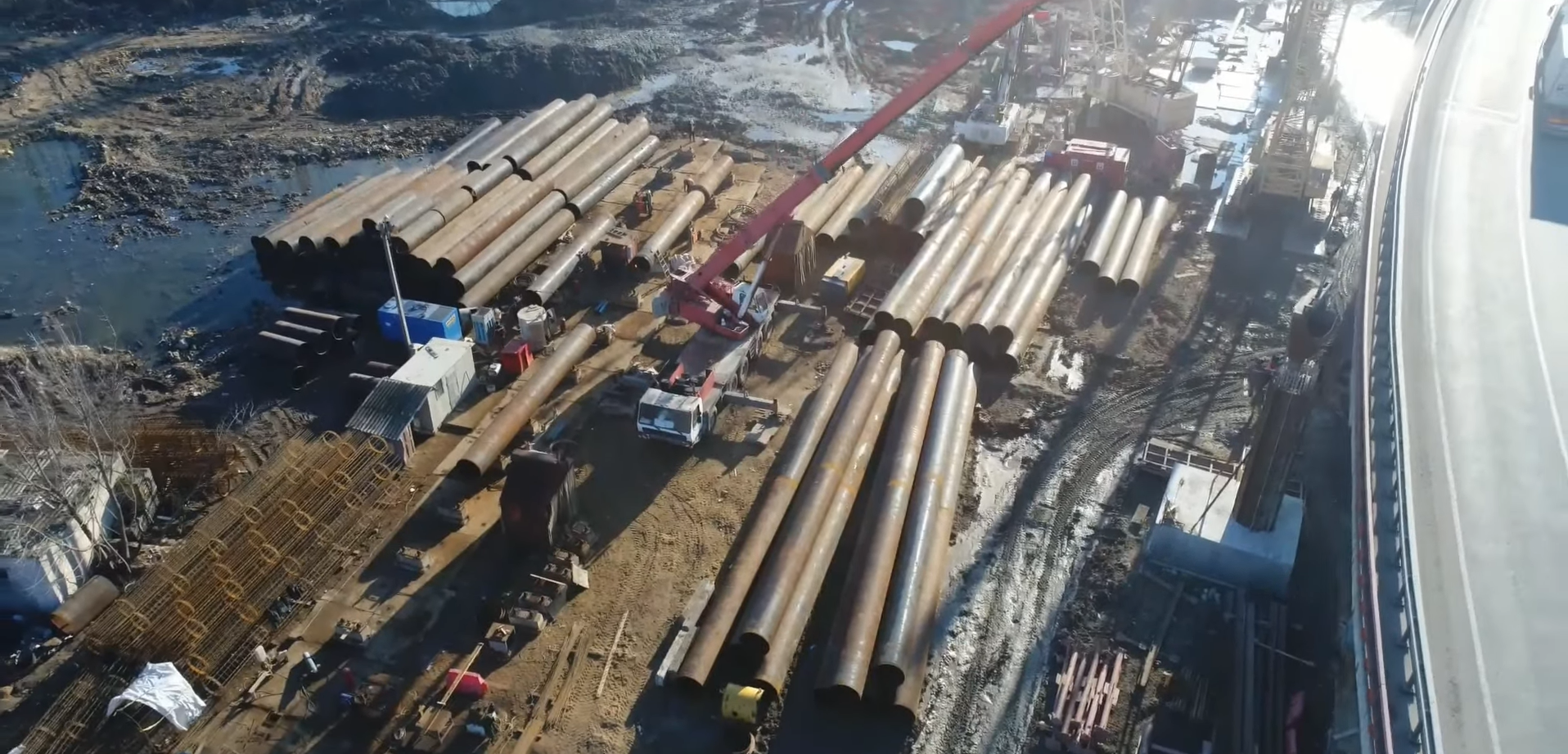 The first three pillars of the future overpass on the road to the Odesa seaport have already been installed.
Now, a transom frame is being installed on the overpass, and work continues on the installation of drill posts, according to the Service of Highways in the Odesa region. More than 35 pillars were deepened to 45 meters. A total of 248 drill poles are planned to be installed.
On the main passage of the road, 368 thousand tons of sand have already been poured into the port. To strengthen the foundation, 226,961.45 sq. meters of geotextile were layed.
The new overpass is a key element of the cement concrete road under construction to the Odesa seaport. It will be attached to the existing overpass. The length of the future road to the Odesa port will be 5.3 km, the width of the carriageway – 8 m.
There is a TIR platform for parking heavy vehicles with a capacity of up to 300 cars, two weighing in motion systems (WiM) for controlling weight norms and a checkpoint with an extension of the road to six lanes. The length of the overpass is 546 meters.
---
You may also like