Two naval bases are being built in Ukraine at once
December, 3rd, 2021 - 14:35
---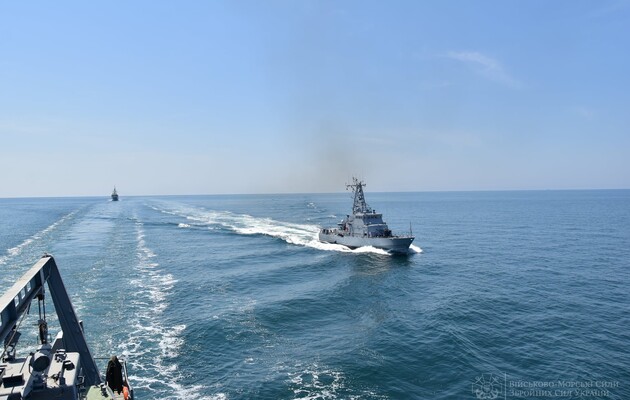 Ukraine begins the actual construction of two naval bases – in Ochakov and Berdyansk.
This was stated by the Minister of Defense of Ukraine Oleksiy Reznikov during the Hour of Questions to the Government on Friday, December 3rd.
"We are moving on to the practical stage of construction of two naval bases in Berdyansk and Ochakovo and other contacts within the framework of agreements with Great Britain," he said, speaking in parliament.
Reznikov added that there is a competition of lobbyists on certain items of the state defense order, but the Ministry of Defense plans to abandon such a strategy of cooperation.
"We will stop such things in order to concentrate resources on what is really necessary and has a future," Reznikov noted.
As USM previously reported, President Volodymyr Zelenskyy, in an interview with Minister Ben Wallace, recalled the signing of the Ukrainian-British bilateral Framework Agreement on official credit support for the development of the capabilities of the Ukrainian fleet in the amount of £1.7 billion.
Read also: Large replenishment: what ships Ukraine receives from foreign partners
As a reminder, on June 21st, Ukraine and Great Britain signed a Memorandum on the implementation of maritime partnership projects in Odesa.
The document provides for the joint design and construction of warships in Ukraine and the UK, as well as the construction of the infrastructure of the Ukrainian Navy for a total of £1.7 billion.
Also, the UK will replenish the Ukrainian Navy with two of its ships, HMS Blyth and HMS Ramsey, which have served in the Royal Navy for 20 years. In August, a farewell ceremony for these ships was carried out in the UK.
In addition, within the framework of the Memorandum, Great Britain will build missile boats for Ukraine. The first four boats will be built in the UK. Ukrainian shipbuilders will be allowed to monitor the progress of work, learn and train.
---
You may also like