Two Turkish vessels were damaged during shelling by the russians in Kherson
January, 26th, 2023 - 09:15
---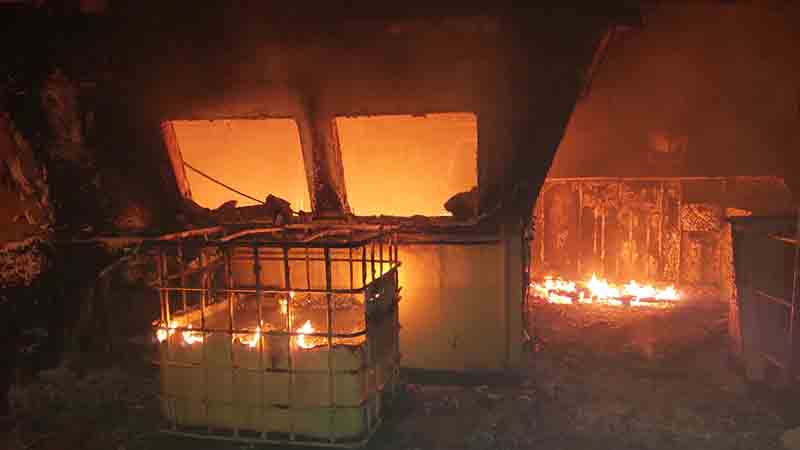 The russians hit a Turkish-flagged civilian ship in the Kherson seaport. Another vessel, which was standing nearby, was also damaged.
The occupiers attacked the cargo ship Tuzla: after the shelling, a fire broke out on the captain's bridge of the ship, the Turkish channel NTV reported on January 25.
At the time of impact, there was no crew on the dry cargo. There are no casualties.
Another Turkish vessel Ferahnaz was also damaged by shelling, reports Veryans TV with reference to the official representative of the shipping company that owns the vessel, Huseyn Chebi. According to him, fragments of shrapnel hit the ship Ferahnaz, which caused minor damage. Chebi expressed fears that their vessel could become the next target of the russians, just like the bulk carrier Tuzla.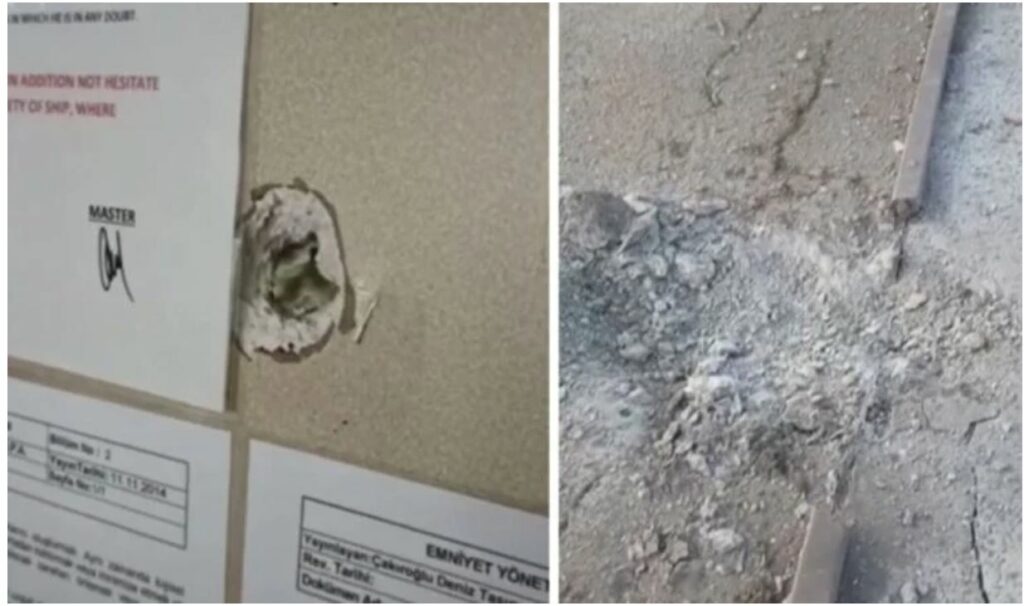 As of March 1, 5 Ukrainian-flagged vessels and 12 foreign-flagged vessels were blocked in the port of Kherson. It is currently impossible to update the information because, according to the open data of MarineTraffic and VesselFinder, not a single vessel is visible in the waters of Kherson — all have their AIS turned off.
Reference: Tuzla is a bulk carrier under the flag of Turkey, built in 1980. Deadweight — 3943 tons. Due to the actions of the russians, the vessel has been blocked in Kherson port since February 23, 2022.
Ferahnaz is a bulk carrier under the flag of Turkey, built in 1995. Deadweight – 4750 tons. At the time of the full-scale invasion of russian federation into Ukraine, the ship was also in Kherson, where it remains to this day.
Since February 24, the russians have repeatedly attacked civilian cargo ships in Ukrainian ports. One of them, the tanker Millenial Spirit, was attacked twice. At the time of the first hit to the ship, there were more than 500 tons of diesel fuel on it. When the tanker was attacked a second time, it had already been drifting in the Black Sea for 4 months and was an "ecological time bomb". The vessel's location is currently unknown, its AIS is disabled.
---
You may also like