Ukraine will build a marine spaceport for a very small rocket
February, 7th, 2022 - 15:20
---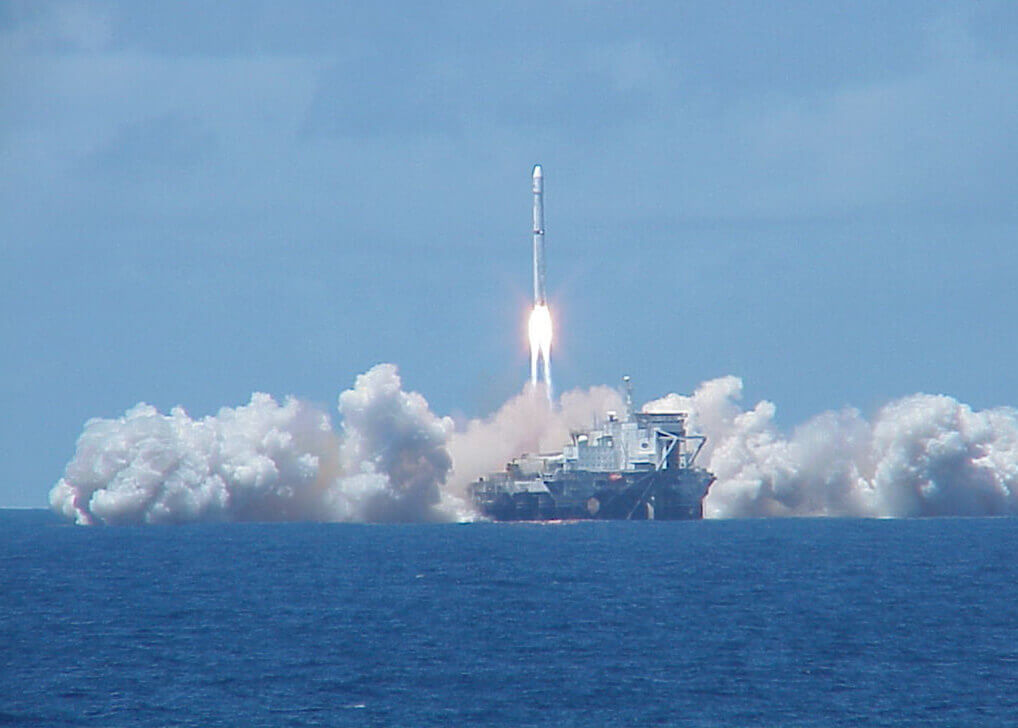 The State Space Agency of Ukraine wants to build an offshore floating platform to launch space rockets from the Atlantic and Indian oceans.
The creation of a platform worth about UAH 4.8 billion (USD 171.9 million) is planned to be completed in 2025, the Head of the agency Volodymyr Taftai said in an interview with Suspilny.
"This is a fairly small cost, we use those technological links, the infrastructure that Ukrainian enterprises have," Taftai said.
According to him, the rocket that can be launched from a floating platform is much smaller than the one that was launched in the already well-known international Sea Launch project.
"This rocket is much smaller, it is about 9 times smaller, and, accordingly, the cost of its use will be much less and economically it will be much more efficient," explained the Head of the space agency. He believes the platform could be used to launch commercial satellites.
It should be noted that Ukraine has already participated in the international Sea Launch program, one of the top managers of which was Volodymyr Taftai.
The Sea Launch program has been implemented since 1995, its participants were the Ukrainian Yuzhny Design Bureau and the Yuzhmash plant, the American Boeing Corporation, the Norwegian shipbuilding company Aker Solutionsd and the Russian state corporation Energia. The cost of the project was estimated at almost $4 billion.
Til 2011, 31 sea launches were carried out from the platform, three of which were unsuccessful. Then the international consortium declared its bankruptcy altogether. Since 2016, the sea cosmodrome has been owned by the Russian aviation holding S7 Group.
---
You may also like