France is building 10 boats for Ukrainian coastguards (VIDEO)
November, 12th, 2021 - 12:20
---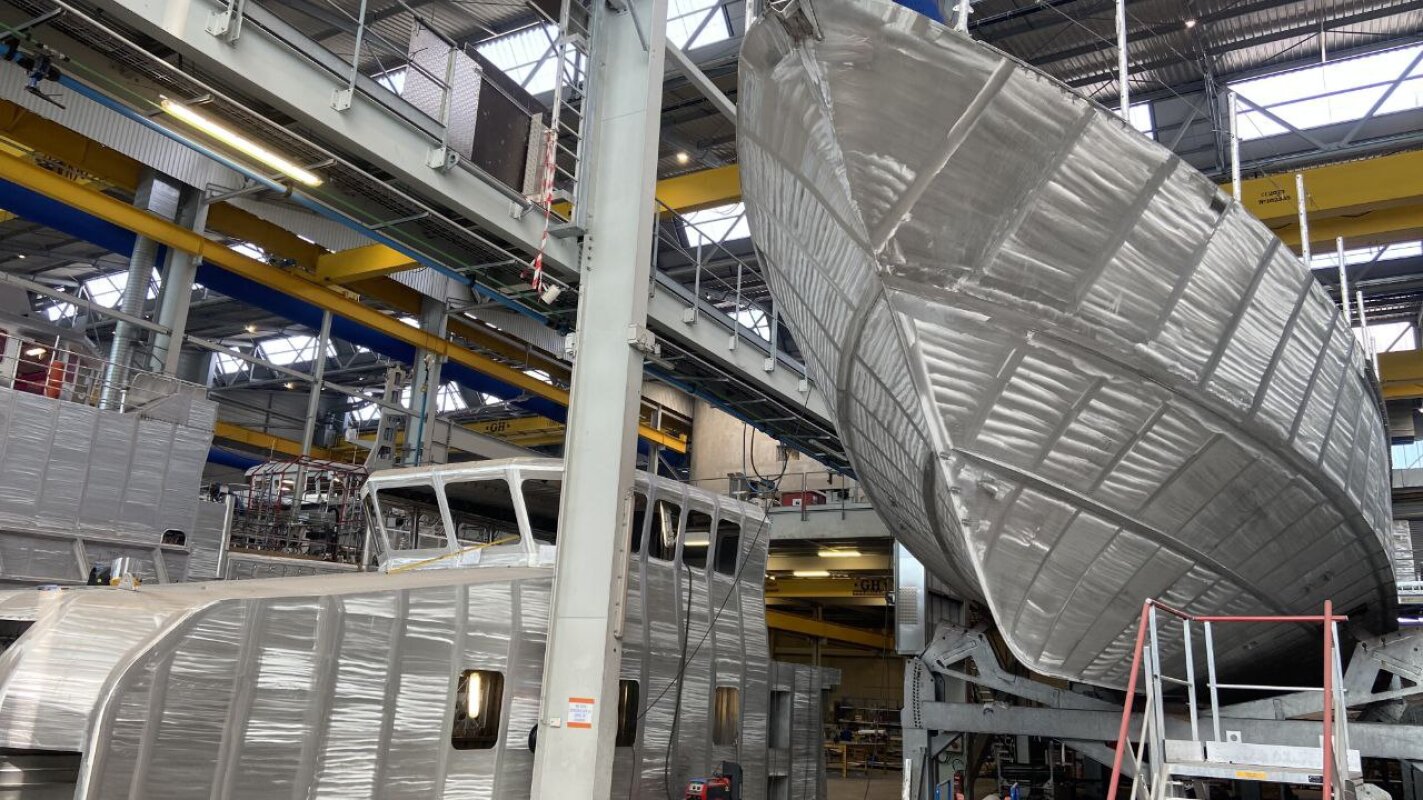 In France, at the OCEA shipyard, 10 boats are on the anvil, which will be used by Ukrainian coastguards in the Azov-Black Sea basin.
The officers of the State Border Service have already arrived in France. They will accompany the stages of construction and accept work, according to the press service of the State Border Service of Ukraine.
As USM previously reported, Ukraine and France signed a contract for 20 patrol vessels. Five of them will be built in Ukraine at the Nibulon Shipyard. It is worth noting that all boats will be built on credit provided by France to Ukraine. The total loan amount is almost EUR 117 million.
The first boat FPB 98 MKI should be launched at the end of 2021. Ukrainian border guards accepted the hull of this vessel at the beginning of the year.
Crews for future boats and maintenance groups have already been formed in Ukraine. Now they are being trained at the departmental educational institutions of the State Border Service. Already next year, the servicemen of the Marine Guard of the State Border Service of Ukraine will go to the OCEA shipyard to undergo training in the operation of future boats.
Reference: The FPB 98 MKI is a maneuverable patrol boat with a length of 30 meters. The maximum speed is 55 km/h. Each vessel will be equipped with modern optoelectronic surveillance systems, RIB boats for survey groups of coastguards, and modern weapons.
The boats will be used to guard the state border on the water, observation, surveillance and control operations, search and rescue operations and counter sabotage and reconnaissance groups.
---