Icebreaker Noosfera returned to Odesa: the voyage to Antarctica is postponed again
January, 20th, 2022 - 08:50
---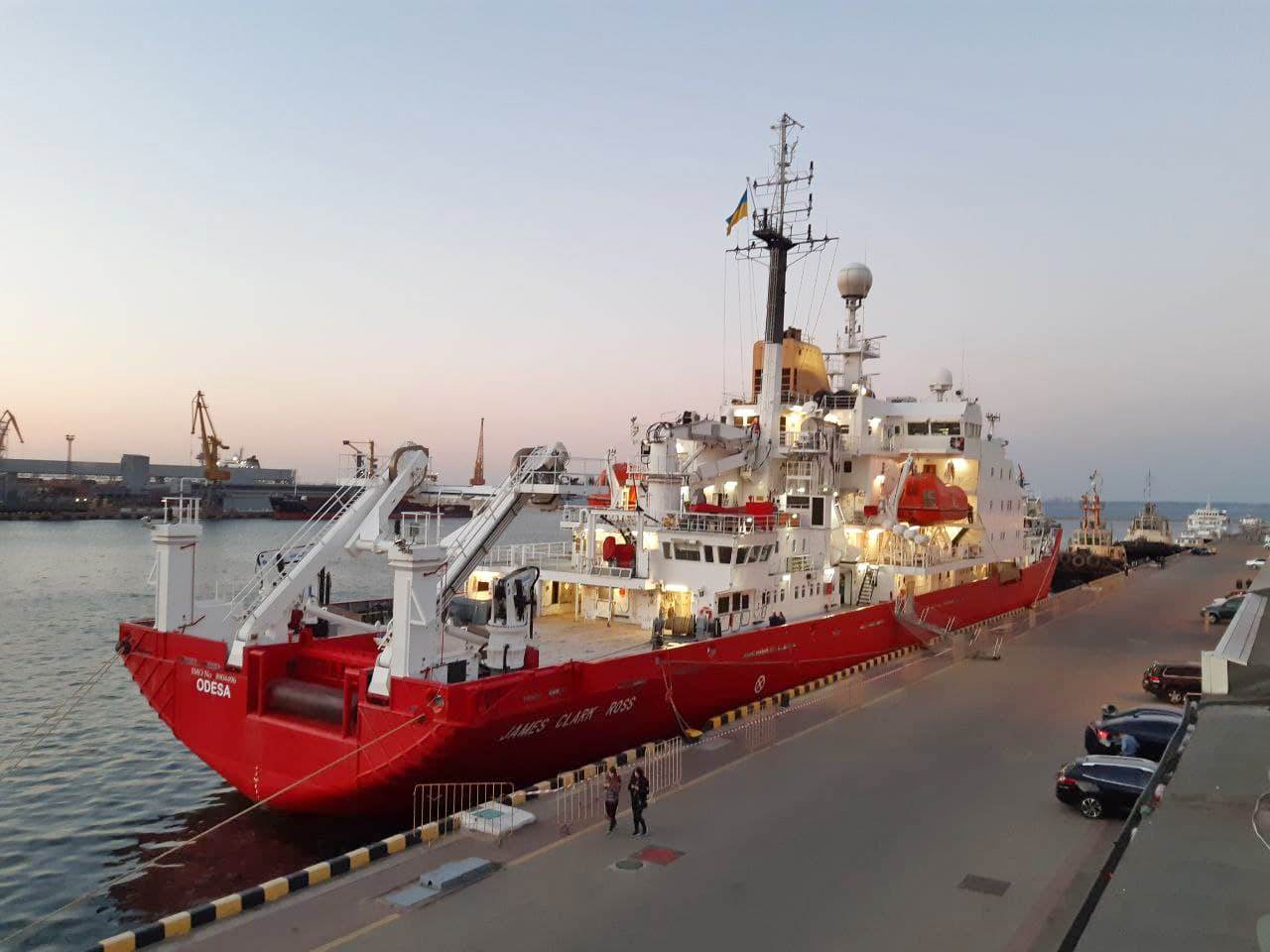 The icebreaker Noosfera returned to the berth at the Sea Port in Odesa after pre-voyage preparation at the Illichivsk Shipyard (Chornomorsk). During a short passage on January 19th, the icebreaker passed sea trials.
This was reported by the press service of the National Antarctic Scientific Center of Ukraine (NASC), which is the owner of the icebreaker.
At the same time, it is reported that Noosfera will set sail for the Ukrainian scientific station Akademik Vernadsky (Galindez Island, Antarctica) not earlier than next week. This is due to the fact that it is necessary to deliver goods to the vessel for the Antarctic expedition. Previously, other approximate dates of vessel's departure were called – January 20th-23rd. At the same time, the NASC noted that the delay in the delivery of goods was associated with the New Year holidays.
A new report from the National Academy of Science says that the passage of the vessel from Denmark (the icebreaker was there before the purchase by Ukraine) and its preparation for the voyage was carried out by "the NASC team with the assistance of the Ukrainian embassies in the UK and the Kingdom of Denmark, the State Maritime and River Transport Service and the Shipping Register of Ukraine." The Estonian company Pech OU, which became the uncontested winner of the tenders of the National Academy of Science for the transfer of the vessel from Denmark, its preparation for a voyage to Antarctica, as well as for the voyage to the Akademik Vernadsky station itself, is not mentioned in the message.
USM spoke in detail about these transactions in the article: Noosfera of corruption: who privatized the Ukrainian icebreaker
It is also reported that a Ukrainian crew was recruited to the vessel.
The icebreaker Noosfera (former James Clark Ross) served for 30 years as part of the British Antarctic Mission. In August 2021, Ukraine bought it for the domestic Akademik Vernadsky station (formerly Faraday).
In 1996, it was this icebreaker that delivered the first Ukrainian mission to the station. On October 5th, the icebreaker arrived at the port of Odesa. On October 29th, 2021, President Volodymyr Zelenskyy during a visit to Odesa announced that James Clark Ross had been renamed Noosfera, in honor of the teachings of Academician Vernadsky about the noosphere.
Photo: USM
---
You may also like