Island boats for Ukraine got stuck on the way to the Bosphorus
November, 22nd, 2021 - 10:50
---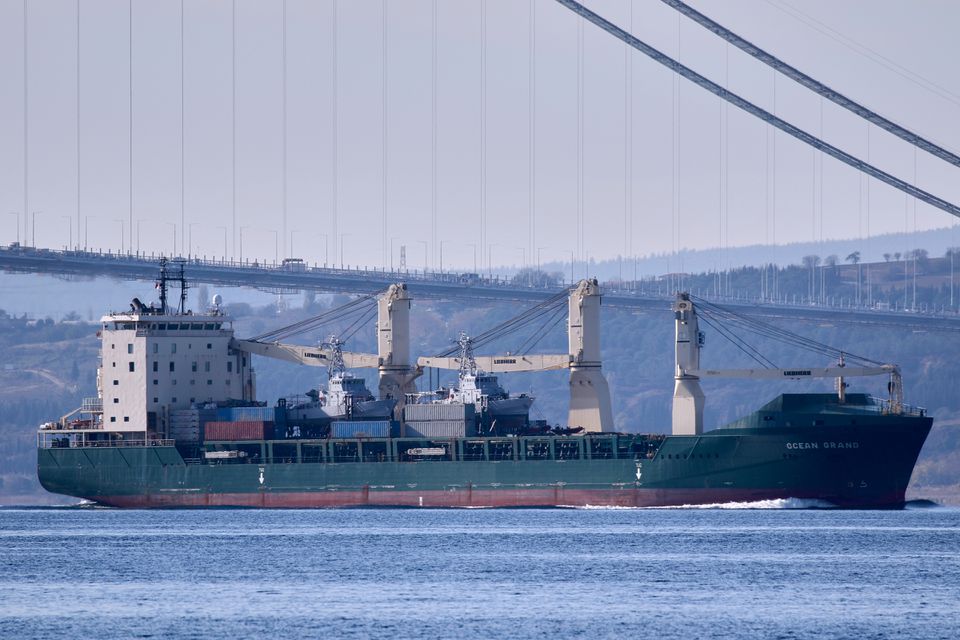 A cargo vessel carrying two Island-class patrol boats for Ukraine got stuck in a congestion at the approach to the Bosphorus.
On Saturday, November 20th, the Ocean Grand sailed through the Dardanelles. It has two Island-class boats Sumy and Fastov on board, Reuters reports.
The Ocean Grand left the port of Baltimore on November 6th and is heading to the port of Odesa. According to MarineTraffic, the vessel is currently in the Sea of ​​Marmara and supposed to pass through the Bosphorus Strait. But at the moment there is a traffic jam. This is due to seasonal factors (heavy fogs and reduced daylight hours), as well as the construction of a suspension bridge across the Dardanelles. Therefore, it is difficult to predict the exact date of arrival of Island boats in Ukraine.
Patrol boats are part of US assistance to Ukraine. Their task is to strengthen the maritime security of our country and increase the interoperability of the Ukrainian Navy with NATO. This was reported by the press service of the US Embassy in Ukraine.
The two boats are part of a US security package for Ukraine. The five Island-class patrol boats are worth over $2.5 billion.
As USM previously reported, President of Ukraine Volodymyr Zelenskyy named the fifth Island-class patrol boat after Hero of Ukraine Vyacheslav Kubrak.
---
You may also like