The shipyard "Zaliv" and the ship "Askold" after the strikes of the Armed Forces: satellite photo
November, 6th, 2023 - 09:50
---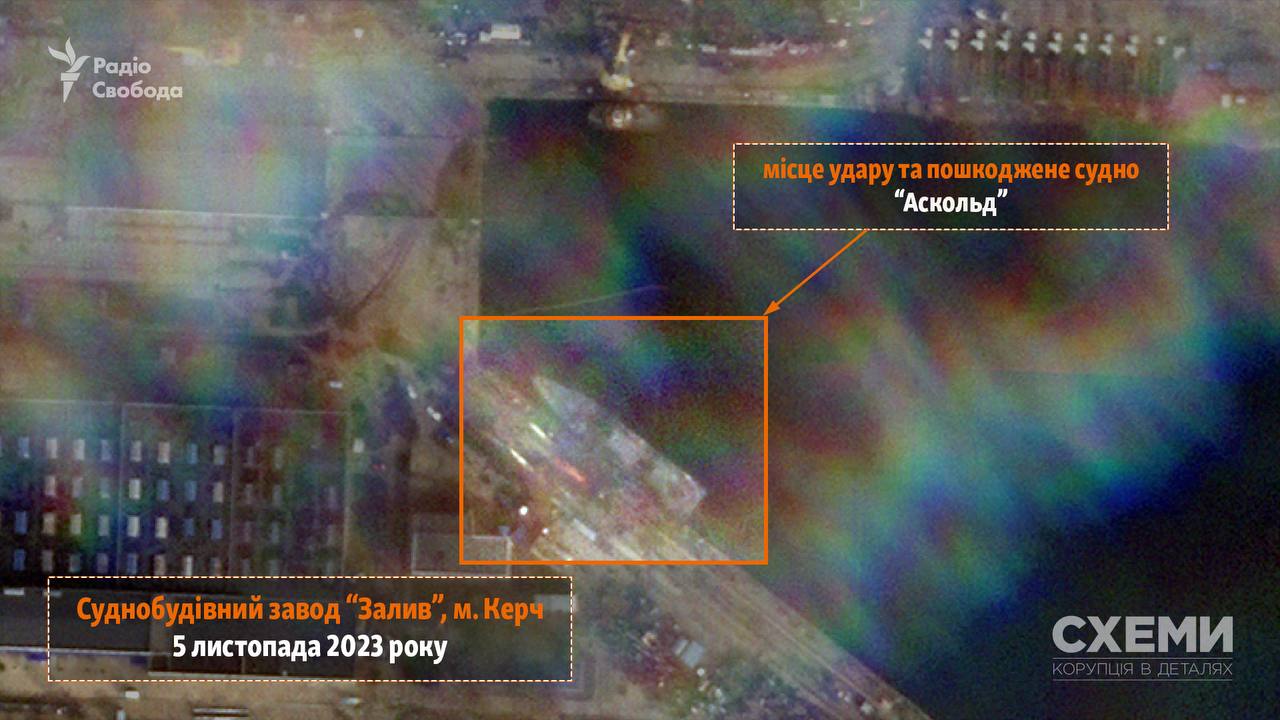 The satellite recorded the damage to the "Zaliv" shipbuilding plant in Kerch and the Russian ship "Askold" after the strike by the Armed Forces.
Planet Labs images from Nov. 5 show the site of the damage at the plant and a warship that also appears to be damaged, the "Schemes reports.
"According to my data, on November 4, at the time of the explosions, there was only one ship capable of carrying Kalibr-class missiles, namely the "Askold", in Kerch. I think that this ship, as we can see, was already standing at the pier and was being brought to its senses, because it should have been handed over already in December. It can be seen that it is still afloat, but the upper part of the vessel is visibly damaged," Andrii Ryzhenko, 1st rank captain of the Navy reserve, told reporters in a comment after analyzing the satellite image.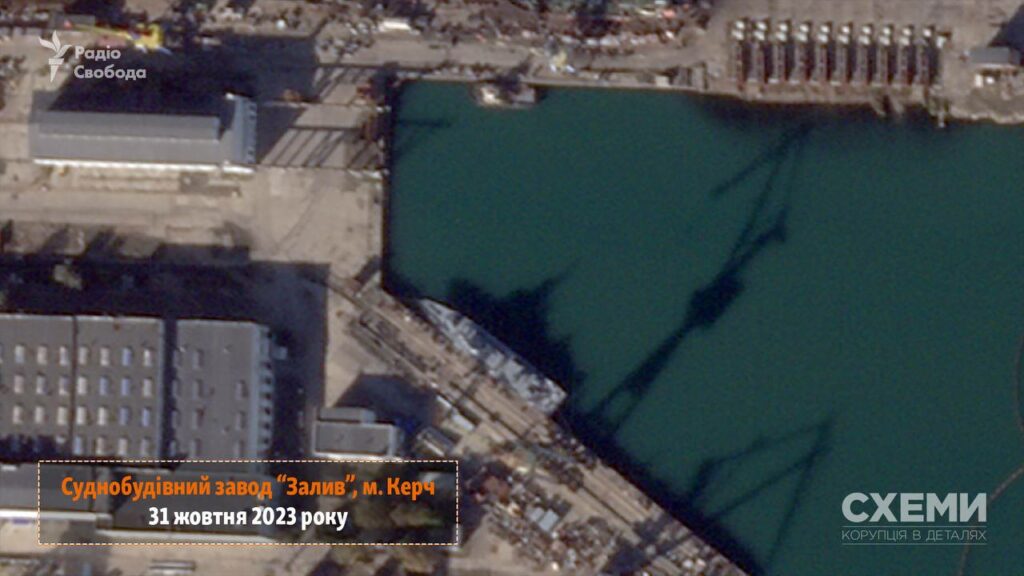 He added that "Askold" is a small missile ship of the 22800 "Karakurt" type, which can carry up to 8 "Calibre" missiles. According to Ryzhenko, the disposal of such a vessel is very important for the security of Ukraine.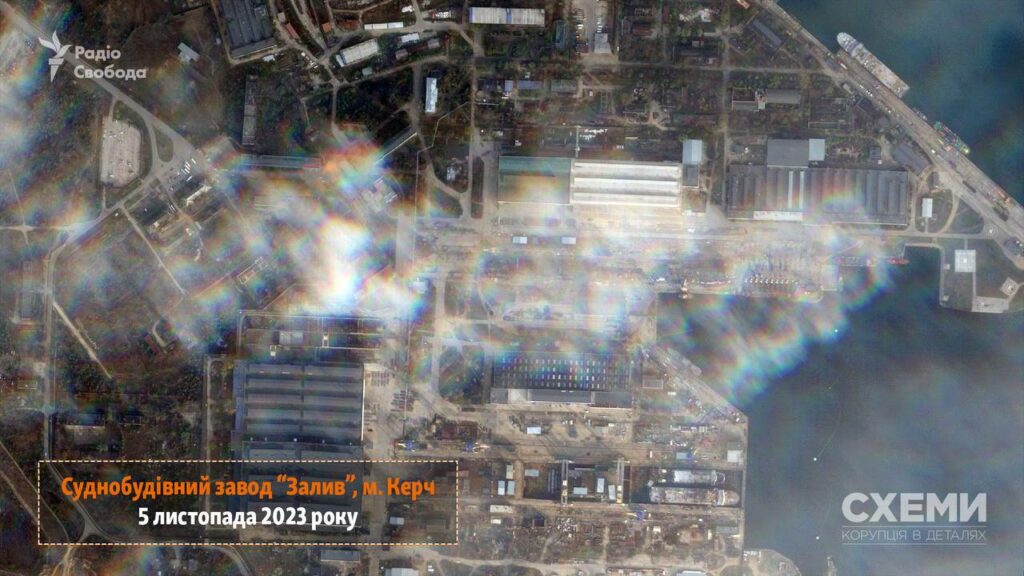 It will be recalled that on the evening of November 4, explosions rang out at the "Zaliv" shipyard in the temporarily occupied Kerch. According to available information, the small missile ship "Askold" was damaged.
It is reported that the ship was hit at least three times. This Kalibr cruise missile carrier is one of the newest ships of the Black Sea Fleet of the Russian Federation and has not yet had time to take part in combat operations.
In addition to 8 Kalibr launchers, Askold has its own anti-aircraft system — the Pantsir-M air defense system and a complex of reconnaissance UAVs.
---
You may also like