They organized a "scheme" with Korean cars at the Odesa customs, – People's Deputy
October, 29th, 2021 - 08:45
---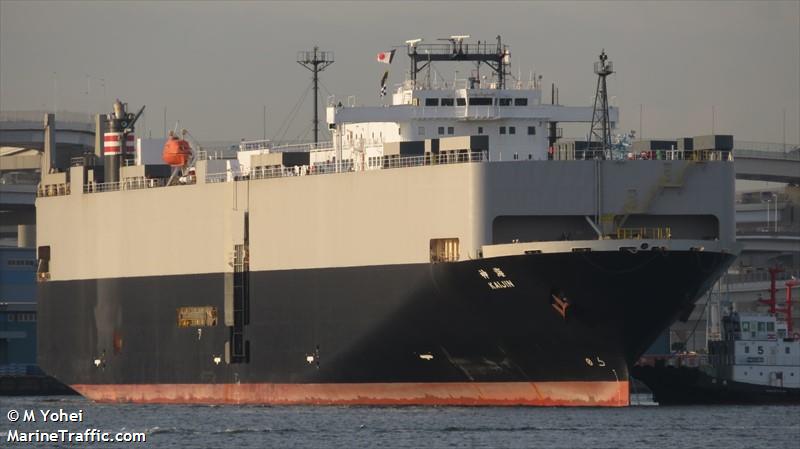 At the Odesa customs, a corruption scheme was organized for the registration of used cars, which are imported by ferries from South Korea.
One of these episodes was described by the People's Deputy of Ukraine Oleksiy Leonov on his Facebook page.
According to him, when determining the customs value of cars, not data on the real cost of a car under a sales contract (including delivery) to Ukraine is used, but data from a site specially created for the scheme, with a South Korean domain.
"Two weeks ago a ferry with 1013 cars from Korea arrived to Odesa. In Ukraine, "experts" invented the site "Carstat", which contains all the information about Korean cars, but the prices, in contrast to the real cost in Korea, are overstated by 2-3, sometimes 4 times. As the ferry goes to the port of delivery, the participants in this corrupt scheme throw off the VIN numbers of these cars to accomplices from Ukraine, who download data from this site and submit documents for customs clearance. During this procedure, the Odesa customs officers use the price that is posted on that very website. For example, if you bought a car for $1800 (with delivery), the price for "Carstat" without delivery will be $10680," wrote the People's Deputy.
Accordingly, when determining the price of a car using data from the site, the cost of customs clearance can be significantly overestimated in relation to that which the car buyer expected.
"If you understand that such a price is not suitable, you are offered by "close" companies. These very companies create the right conditions, taking into account the complete absence of competitors in the market. It turns out a choice without a choice, and you still overpay for the paperwork," the People's Deputy explained.
He also said that he told the Prime Minister of Ukraine Denys Shmyhal about the situation and asked the State Bureau of Investigation, National Anti-Corruption Bureau of Ukraine, Security Service of Ukraine "to deal with the colossal corruption scheme at the Odesa customs".
As it became known to USM, a criminal case on the fact of such abuses during customs clearance of cars was initiated back in December 2020. The investigation is being conducted by the State Bureau of Investigation in Mykolaiv. And on the eve of the vessel's call from South Korea, the Odesa regional prosecutor's office sent a letter to the Odesa customs office with a demand to prevent abuse during customs clearance of the car, and to report all the circumstances of customs clearance of the cargo to the Odesa regional prosecutor's office.
It was about the vessel HAE SHIN with 1013 used cars, which arrived in Chornomorsk on October 11th.
Ro-ro vessel HAE SHIN (built in 1994) flies under the flag of Panama. Now heading from Poti (Georgia) to Singapore.
---
You may also like